Media Inquiries
Latest Stories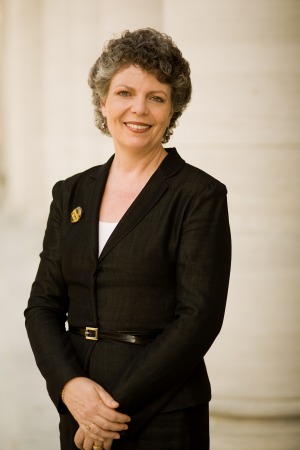 Peabody College of education and human development at Vanderbilt University was named the No. 1 graduate education school in the United States for the third consecutive year by U.S. News & World Report.
The Vanderbilt schools of medicine, nursing and law all ranked in the Top 20 in their fields in the rankings released March 15.
The U.S. News & World Report rankings are based on statistical analysis of programs, student and faculty surveys along with expert opinions. The data is provided through surveys of administrators at more than 1,200 programs and about 13,000 academics and professionals.
"Peabody College is currently celebrating its 225th anniversary, so being ranked No. 1 for a third time feels very gratifying. [rquote]We've come a long way from a small frontier academy to become one of the nation's leading graduate schools of education," said Camilla P. Benbow, Patricia and Rodes Hart Dean of Education and Human Development.[/rquote] "In the end, the work done by our faculty and by our graduates in their professions is the most important thing. It is rewarding to see their efforts repeatedly recognized."
In a poll of education school deans, Peabody also had the top special education and administrative/supervision programs in the country. Programs in curriculum/instruction, educational psychology, education policy, elementary education and higher education administration all ranked in the Top 10.
The special education program has been ranked at No. 1, with the exception of one year at No. 2, since 2003.
"The consistent receipt of the top ranking for the Department of Special Education is a reflection of an incredibly bright and productive faculty, outstanding students and our emphasis on practice-oriented research informed by the realities of schools," said Mark Wolery, professor of special education and chair of the department.
Vanderbilt University School of Medicine maintained its tie for the No. 15 ranking for research hospitals, which it has held since 2009.
"The best and the brightest come here – not just to learn to cure and discover, but to contribute and
drive the leading edge of change that betters communities all over the world," said Jeff Balser, vice chancellor for health affairs and dean of Vanderbilt University School of Medicine. "Our students will become the next generation of leadership, so setting an example as we lead and mentor them is a responsibility we take very seriously.  As healthcare evolves, we seek to lead that evolution, setting the bar for quality and innovation everywhere."
In the first rankings of nursing schools by U.S. News & World Report since 2007, the Vanderbilt School of Nursing tied for No. 15, and its midwifery program was named No. 3 in the nation. Programs in clinical nurse specialist – psychiatric/mental health, nurse practitioner-family and nursing service administration all ranked in the Top 10.
"We are delighted with our national ranking," said Colleen Conway-Welch, dean of the School of Nursing. "We are proud innovators who play a part in shaping tomorrow's advanced practice nurses, doctors of nursing practice, nurse researchers and other nurse-leaders. Coupled with our commitment to high-quality distance education, we are also transforming the way education is delivered through development of interprofessional educational collaborations."
Vanderbilt University Law School tied for the No. 16 ranking among its peers, and was ranked No. 15 in a separate survey of recruiters and hiring partners from top law firms.
Vanderbilt Owen Graduate School of Management was tied for No. 28, jumping eight slots since last year's No. 36 ranking.
"Owen has strengthened the core foundation of what makes a business school great: high-caliber students, a world-class faculty, and a vibrant career network that includes great companies and highly successful alumni," said Jim Bradford, dean of Owen. "These latest rankings affirm the work we've been doing and give us great momentum for the future."
The School of Engineering tied for No. 37 with Rensselaer Polytechnic Institute, ranking ahead of Virginia, Case Western Reserve and Washington University in St. Louis, and just behind Rice, Yale and University of Colorado-Boulder.
Rankings will be available at the U.S. News & World Report website, and the complete list will be published April 5 in the U.S. News & World Report Best Graduate Schools book.