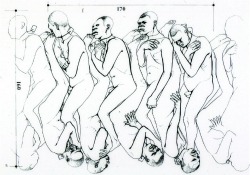 Scholar Colin Dayan organizes free event
Scholars from Duke, UC-Berkeley and Columbia will look at slavery and its afterlives during a daylong symposium at Vanderbilt University.
The "Slavery, Political Culture and the Archive" conference begins 9:30 a.m. Friday, March 25, at the Bishop Joseph Johnson Black Cultural Center at Vanderbilt.
The event is free and the public is invited.
The schedule:
9:30 a.m., Welcoming remarks from Carolyn Dever, dean of the College of Arts and Science. Opening remarks by Colin Dayan, Robert Penn Warren Professor of the Humanities at Vanderbilt
10 a.m., "History Attends to the Dead" by Vincent Brown, professor of history and of African and African American studies at Duke
1:30 p.m., "The History of People Who Did Not Exist" by Stephen Best, associate professor of English at UC-Berkeley
3 p.m., "The Pictures Never Taken" by Saidiya Hartmann, professor of English and comparative literature at Columbia
"The three speakers recast many boundaries: between politics and poetics, between the secular and the sacred, between fact and fiction–and between the study of history and the study of literature," Dayan said. "The symposium aims to question the making of history, the meaning of culture, and the uses of the archive in attending to the past of slavery and dispossession that long outlives slavery itself."
Vanderbilt faculty members will introduce and respond to each lecture. A reception will follow the event.