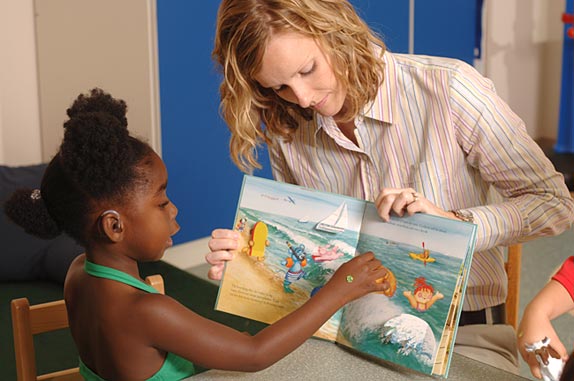 OPTION Schools Inc., in collaboration with the Vanderbilt Department of Hearing and Speech Sciences, is conducting a study looking at how children who are deaf or hard of hearing develop spoken language.
The multi-center study, called LSL-DR for Listening and Spoken Language Data Repository, encompasses 50 OPTION School programs in three countries and will examine educational, speech and language outcomes.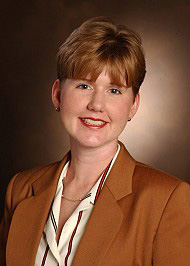 Tamala Bradham, assistant professor of hearing and speech sciences, said it is made possible by a Vanderbilt technology known as Research Electronic Data Capture (REDCap) that could make large research projects across the world much more common.
REDCap was developed in 2004 by Paul Harris, research associate professor of biomedical informatics and biomedical engineering, with a goal to give researchers an easy way to collect and manage data for scientific projects.
"The research that has been done in pediatric deafness and outcomes with listening and spoken language has been very small studies," Bradham said.
"A lot of times the subject numbers are 10 to 30 kids, or if there have been multi-center studies it is mainly three to five programs. This study is significantly larger, allowing us the opportunity to learn about spoken language development in children who are deaf and hard of hearing who are in specialized educational programs."
Hearing loss is one of the most common birth defects in America, with approximately three in 1,000 babies born with permanent hearing loss.
The Centers for Disease Control and Prevention has estimated that the lifetime economic cost to the public for a child with hearing loss is more than $400,000, mostly for special education services. When children are not identified, and do not receive early intervention, costs rise to approximately $1 million per individual.
"In deafness, there is a lot of controversy regarding how a child who is deaf or hard of hearing communicates. Regardless of the communication mode used by the child, families should have outcome information about literacy, language, speech intelligibly and hearing technologies," Bradham said.
"This is a significant project because it will really help us to show people that children with significant hearing loss can learn to listen, talk, sing and read."