Media Inquiries
Latest Stories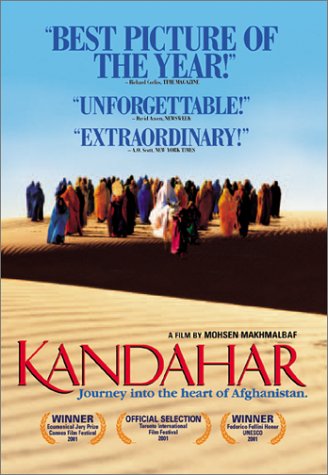 Films from Germany, United States, France, Cuba and elsewhere will be presented
Vanderbilt University's free international film series begins Jan. 17 with a screening of the classic civil rights movement documentary Eyes on the Prize and will feature two midnight movies among a lineup of films from Hong Kong, Germany, the United States and elsewhere.
The International Lens series strives to transcend geographic, ethnic, religious, linguistic and political boundaries by promoting conversation and understand through cinema. All the screenings are free and open to the public. Many will feature introduction by Vanderbilt faculty and a new theater-quality digital projector will enhance the viewer's experience on the screenings utilizing DVDs.
The schedule:
9 a.m. to 3 p.m. Monday, Jan. 17 in Sarratt Cinema
Eyes on the Prize: America's Civil Rights Years, 1954-1965
United States, 1987, director Henry Hampton
Spanning the period from the desegregation of schools ordered in Brown vs. Board of Education to the passage of the Civil Rights Act, this landmark documentary shows how ordinary people brought an end to legalized segregation.
7 p.m. Wednesday, Jan. 19 in Sarratt Cinema
I Am Cuba (Soy Cuba)
Soviet Union/Cuba, 1964, director Mikhail Kalatozov
Co-produced by the Russian and Cuban film industries, this iconic and experimental film tells the story of the Cuban Revolution.

7 p.m. Thursday, Jan. 20 in Sarratt Cinema
Story of the Weeping Camel
Germany, 2003, directors Byambasuren Davaa and Luigi Falorni
When a Mongolian nomadic family's newest camel colt is rejected by its mother, a musician is needed for a ritual to change her mind.

7 p.m. Wednesday, Jan. 26 in Sarratt Cinema
The Limits of Control
USA, Japan (2009), director Jim Jarmusch
Gorgeously shot in Spain, this enigmatic thriller follows Isaac de Bankolé on an inexplicable, but inevitable crash course with a crime syndicate.

Midnight Saturday, Jan. 29 in The Commons MPR Room
Ip Man
Hong Kong (2008), director Wilson Yip
The story of the greatest martial arts grandmaster of 20th century China. The film recreates the Japanese invasion that led to a Chinese uprising. Outraged at the injustices perpetrated by occupying Japanese troops, Ip Man decides to revolt to save himself and his fellow workers.
7 p.m. Tuesday, Feb. 1, in Sarratt Cinema
The 904
USA (2010), directors Frank B. Goodin II and Melissa Ross
An exposé of the escalating violence in Jacksonville, Fla., which has become one of the murder capitals of the South. Centered on Beverly McClain's attempts to open a Center for Families of Slain Children in one of the most dangerous neighborhoods in the city, this documentary shows us how ordinary people in Jacksonville are trying to turn the tide.

7 p.m. Wednesday, Feb. 2, in Sarratt Cinema
Kandahar
Iran, France (2001), director Mohsen Makhmalbaf
An Afghani refugee's journey back to her native Kandahar reveals the grueling oppression that women face under Taliban rule and the struggle of Afghanis to survive against the physical and ideological landmines that surround them.
7 p.m. Wednesday, Feb. 9, in Sarratt Cinema
Sam Phillips: The Man Who Invented Rock 'n' Roll
USA (2000), director Morgan Neville
The story of the founder of Sun Records, who discovered and recorded some of the greatest artists of American music in the 1950s, including Elvis Presley, Jerry Lee Lewis, and Johnny Cash.
7 p.m. Thursday, Feb. 10, in Sarratt Cinema
Father of My Children (Le Père de Mes Enfants)
France, German (2009), director Mia Hansen-Love.
A respected producer and family man who supports artful, independent films, grows increasingly wrapped up in his work. The chances he takes on films come back to haunt him, forcing him to confront the failure of his dreams.
7 p.m. Tuesday, Feb. 15, in Sarratt Cinema
Freedom House: Street Saviors
USA (2009), director Gene Starzenski
The overlooked story of the economically disadvantaged African Americans in 1967 who were recruited from the streets of Pittsburgh to create the country's first specially trained paramedic emergency unit. Their groundbreaking work saved countless lives in the city's most violent neighborhoods.
7 p.m. Wednesday, Feb. 16, in Sarratt Cinema
East/West Sex and Politics
Germany (2008), directed by Jochen Hick
This documentary reveals the violent opposition that forced the cancellation of Russian gay pride parades in 2005 and 2006. An intense exposé of the intersection between the struggle for democracy and gay rights in contemporary Russia.
7 p.m. Thursday, Feb. 17, in Sarratt Cinema
The Secret in Their Eyes (El Secreto de Sus Ojos)
Argentina, Spain (2009), director Juan Jose Campanella
A gritty examination of recent Argentinian past told through the story of a crime novelist trying to wrap up an old case that went cold.
7 p.m. Monday, Feb. 21, in Sarratt Cinema
The Counterfeiters (Die Fälscher)
Austria, Germany (2007), director Peggy Setje-Eillers
The story of the largest counterfeiting operation in history, set up by the Nazis to destroy the British economy by flooding it with forged bank notes. A Jewish forger ends up in the concentration camps where he has to bargain with the Nazis by taking over their counterfeit operations.
7 p.m. Wednesday, Feb. 23, in Sarratt Cinema
Tropical Moloch
Haiti, France (2009), director Raoul Peck
Magnificently shot on location in the Citadelle Laferrière, built in the 1800s by Henri-Christophe, the first King of independent Haiti, and now a UNESCO World Heritage Site. Retells Christophe's fall from power in a modern Haitian context.
7 p.m. Thursday, Feb. 24, in Sarratt Cinema
9th Company (9 Rota)
Finland, Russia, Ukraine (2005), directed by Fyodor Bondarchuk
Revisits the last years of the bloody Soviet War in Afghanistan following one company of young soldiers from their departure from home, to violent rites of passage during their training, to their first major battle with the mujahideen.
7 p.m. Wednesday, March 2, in Sarratt Cinema
Osama
Afghanistan, Netherlands, Japan, Ireland, Iran (2003), director Siddiq Barmak
A riveting portrait of an Afghani family without male support, causing the mother to send her daughter to seek work disguised as a boy. Swept up by the Taliban who conscript young men as soldiers, her true identity becomes a life-threatening secret. The first Afghani film made after the fall of the Taliban.
7 p.m. Thursday, March 3, in Sarratt Cinema
Opera Jawa
Indonesia, Austria, March 3
A traditional Indonesian tragedy inspired by the "The Abduction of Sita" from the Ramayana is reworked into a visually stunning musical.
7 p.m. Wednesday, March 16, in Sarratt Cinema
Fela Kuti: Music is the Weapon
France (1982), directors Jean-Jacques Flori and Stephane Tchalgadjieff
A documentary highlighting Nigerian musician Fela Kuti who launched the sound known as Afrobeat. These polyrythmic jams also served to denounce the corruption of military dictatorship in post-colonial Nigeria and the oppression of Black peoples worldwide.
7 p.m. Wednesday, March 23, in Sarratt Cinema
Solentiname: Ernesto Cardenal
Mexico (2006), director Modesto Lopez
The story of Ernesto Cardenal, poet, priest, and revolutionary, who fought to bring down the United States-backed Somoza dictatorship in Nicaragua.
7 p.m. Thursday, March 24, in Sarratt Cinema
Caché (Hidden)
France, Austria, Germany, Italy, USA (2005), director Michael Haneke
The quiet life of a Paris family is disrupted when they receive a series of surveillance tapes of their own residence from an anonymous source.
Midnight Saturday, March 26, in The Commons MPR Room
Let the Right One In (Låt Den Rätte Komma In)
Sweden (2008), director Tomas Alfredson
A subtle, touching, and highly original take on vampire mythology. Oscar is relentlessly tormented by bullies at school until he befriends a mysterious girl next door and things begin to change.
7 p.m. Wednesday, March 30, in Sarratt Cinema
Red Desert (Il Deserto Rosso)
Italy, France (1964), director Michelangelo Antonioni
A provocative look at the spiritual desolation of the technological age. Antonioni's first color film transforms the screen into a rich canvas with a sound collage of electronic music and industrial noise that complements the visual landscape of alienation.
7 p.m. Thursday, March 31, in Sarratt Cinema
Mountains of Hope
Lesotho, USA (2008), director Patrick Christell
A portrayal of the difficulties faced by those working Lesotho's under-resourced health care system. A group of Boston University medical students documents the migration of medical professionals from Lesotho to neighboring South Africa, where they earn more and have better career prospects. For the courageous few that choose to stay, treating patients becomes a constant struggle.
7 p.m. Monday, April 4, in Sarratt Cinema
The Red Light Bandit (O Bandido da Luz Vermelha)
Brazil (1968), director Rogerio Sganzerla
The shocking story of the Red Light Bandit who terrorized mid-1960s Brazil by breaking into houses, murdering and raping his victims.
7 p.m. Tuesday, April 5, in Sarratt Cinema
Opium War
South Korea, Afghanistan, Japan (2008), director Siddiq Barmak
A dark comedy about two stranded American soldiers' journey through the Afghani countryside. When their helicopter crashes, the soldiers are taken in by an unusual opium-growing family.
7 p.m. Wednesday, April 13, in Sarratt Cinema
Knocks at the Door (Golpes a Mi Puerta)
Venezuela, Argentina, Cuba (1994), director Alejandro Saderman
Two nuns in an unnamed Latin American country decide to risk their lives by protecting a political dissident on the run.
7 p.m. Thursday, April 14, in Sarratt Cinema
The String (Le Fil)
France, Tunisia, Belgium (2009), director Mehdi Ben Attia
An edgy drama exploring the taboo of homosexuality in contemporary Tunisia through the story of a successful young architect who returns home after years of living in France.
7 p.m. Wednesday, April 20, in Sarratt Cinema
The Barbarian Invasions (Les Invasions Barbares)
Canada, France (2003), director Denys Arcand
Seventeen years after Decline of the American Empire, a group of left-wing Québec intellectual friends reunite around their friend suffering from terminal cancer.
The International Lens film series is coordinated by the Office of Arts and Creative Engagement and the Office of International Student and Scholar Services in collaboration with Vanderbilt University academic departments, centers, and programs.
Sarratt Cinema is located on the first floor of the Sarratt Student Center at Vanderbilt University.  The MPR (Multi-Purpose Room) is on the second floor of The Commons Center.
Parking for Nashville community members for International Lens screenings in Sarratt Cinema is available at no charge in Zone 2 Lot 2 on West End Avenue. Please avoid parking in spaces that are reserved. If the lot is full, metered parking spaces are available on West End. There is no charge after 6 p.m. for parking at meters along West End. All other meters on campus are enforced around-the-clock so do not park at these meters.
Free parking for films at The Commons is available in Zone 1 Lot 77 located on Horton Avenue and 18th Avenue South.
For more information, see www.vanderbilt.edu/internationallens or call 322-6400.