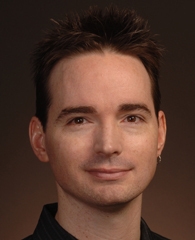 The use of full body scanners by the Transportation Security Administration at airports is drawing protests from some travelers and has led to a grassroots effort called National Opt-Out Day, which encourages Thanksgiving travelers to request pat-down searches instead of scans on Nov. 24 in protest of what they see as an unacceptable invasion of privacy.
Torin Monahan, associate professor of human and organizational development and medicine at Vanderbilt University, is available to discuss how and why resistance to surveillance, signified by National Opt-Out Day, is on the rise in the United States and ways in which surveillance has developed in recent years.
Monahan is the author of Surveillance in the Time of Insecurity (Rutgers 2010). He may be reached at torin.monahan@vanderbilt.edu or (615) 322-8732.       
Broadcast media note: Monahan is available for phone interviews only.