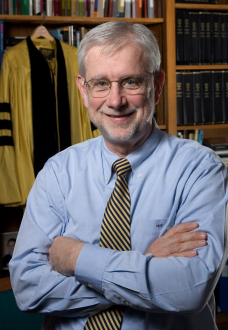 We are pleased to announce that the majority of Vanderbilt staff members will receive a half-percent, mid-year salary increase in January in recognition of an ongoing strong performance during what is, by most measures, still a very uncertain economic climate.
This one-time increase will be awarded to regular status (non-union, non-temporary) Vanderbilt staff members who make less than $110,000 annually and will be in lieu of the holiday bonus payments that have been given in the past. Unlike the previous lump-sum payments, this increase will grow base salaries, meaning that all future raises and the university's contribution to retirement will be compounded on this new, higher level of compensation.
The difficult economic climate of the past two years has tested us as an institution, but through the hard work and commitment of our employees and through prudent management of our assets, we have been able to continue, and even enhance, our education, health care and research missions without sacrificing quality.
As we operate in this prolonged economic uncertainty, we must continue to be mindful of our expenses at every level of the institution. The medical center particularly faces some significant challenges in the immediate future with a decline in health care reimbursement rates and a potential reduction in National Institutes of Health (NIH) funding. In addition, there is significant pressure to keep tuition increases at the lowest possible levels. Against this back-drop, we must continue to re-evaluate how best to expend limited resources. As part of that re-evaluation, we are ending the practice of year-end lump-sum payments; instead, we are investing resources in a manner that truly raises salaries in order to provide the greatest possible sustained impact on the long-term compensation and purchasing power of our employees.
Vanderbilt is a great institution because of the people who work here and their commitment to the important and compelling mission of the university. We assure you that we remain committed to recognizing our employees' outstanding performance in ways that are both strategic and sustainable.
Thank you for all you do for Vanderbilt and best wishes for the holidays.
Richard McCarty, provost and vice chancellor for academic affairs.
Jeff Balser, vice chancellor for health affairs and dean of the School of Medicine.
For additional information, visit the HR website.