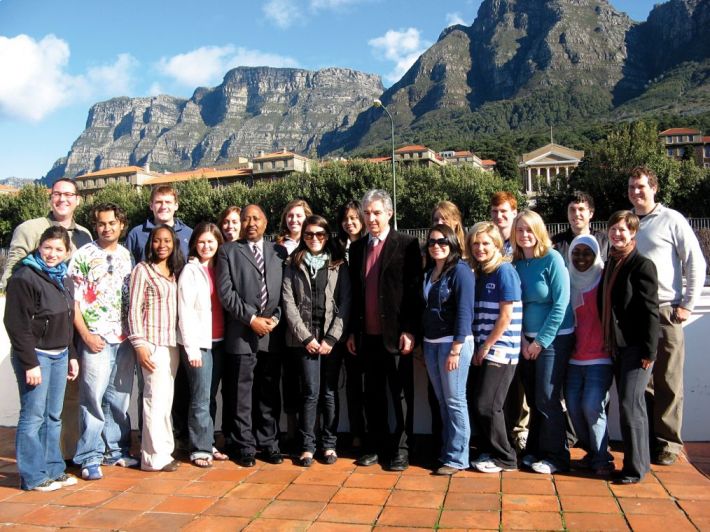 The spirit of Peabody is redefining Vanderbilt's study abroad experience—with help from HOD students and faculty who want more than a tourist's itinerary.
This summer, Peabody students immersed themselves in the far-flung problems of South Africa, working with people to enhance opportunity and taking up the mantle of world citizens.
"These kids are coming back empowered," says Brian Heuser, lecturer in the Department of Leadership, Policy and Organization and a faculty advisor to the effort. 
Three student teams returned from intensive summer experiences in the cultures and politics of three continents, guided by the new Vanderbilt Initiative for Scholarship and Global Engagement (VISAGE). 
VISAGE is a Vanderbilt study-abroad option that is infused with a Peabody-style service-learning dimension, which focuses on service.
"We came up with a study-abroad model that reflects the values that a Peabody education embodies."
~ Brian Heuser
The three student teams—35 students, total—got hands-on exposure in South Africa, Nicaragua and Australia after a semester of Vanderbilt study of the unique conditions of their selected nations. The largest team included 18 students, who were led by Heuser on a month-long adventure of teaching and learning in the impoverished township of Manenberg in South Africa, near Capetown.
"We have designed VISAGE in ways that reclaim international education from the ubiquitous 'tourist disposition' prevalent in traditional study-abroad," Heuser says.
"We came up with a study-abroad model that reflects the values that a Peabody education embodies."
A series of HOD student blogs (posted here) suggests the deep emotions and hopes stirred by the trip, along with new connections made with South African citizens.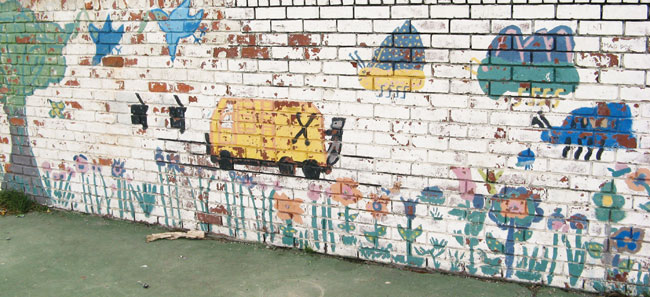 "Spending the past four weeks in Manenberg I think I can honestly speak for everyone and say that Manenberg has become a second home to us," writes Lindsey Smith, an HOD junior from Irvington, N.Y., and an Ingram Scholar. 
"Leaving Manenberg was extremely tough knowing that the likelihood of us seeing our learners and our new community again was pretty minimal. Now we have to ask ourselves, how do we continue this relationship, even though we are miles and miles away from one another?"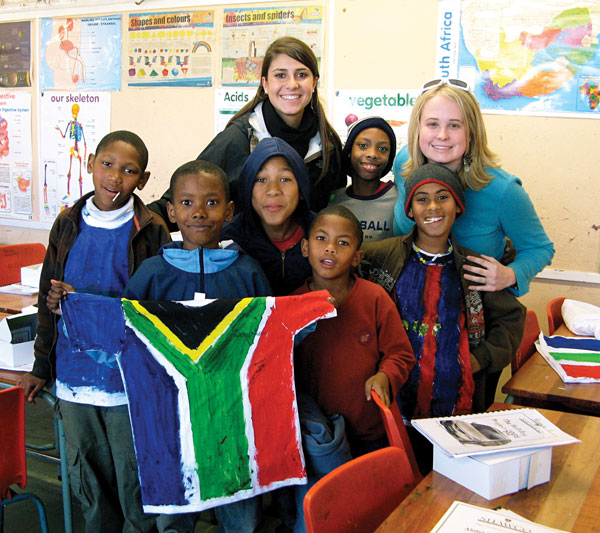 VISAGE students encountered South Africa as guests, friends, learners and teachers. Their mornings centered around hearing lectures or taking field trips that examined the plight of South African women, or the ambitious work of Truth and Reconciliation committees that address the deep wounds that remain after decades of apartheid. 
In the afternoons, the Vanderbilt students became teachers, tutoring adults in computer skills for the first two weeks, then young teens in science, math, and reading the second half of the stay. Their work was coordinated to meet the specific needs of indigenous social service providers there. 
This was true service learning in action, Heuser says.
"VISAGE is unique in that it prioritizes human capital development for both the Vanderbilt students who participate and in the international communities it serves," he says. "The adult learners opened up a world to my students—the cognitive difficulties that many face, the social dynamics, the struggle of keeping their families safe and food on the table."
"The adult learners opened up a world to my students – the cognitive difficulties that many face, the social dynamics, the struggle of keeping their families safe and food on the table."
~ Brian Heuser
A highlight for Lindsey Smith was working with a woman who had never used a computer before. Within a day or so, Smith's adult student had command of skills allowing her to write letters and send emails that greatly enhanced her HIV/AIDS advocacy work.
"It was amazing to work with her—and see my service have a long-term effect right in front of me," Smith recalls. 
The students' South Africa experience, which included collaborations with University of Cape Town students, did not begin or end with the four-week visit to a nation 10,000 miles away. 
VISAGE students commit to taking a spring semester course on their chosen nation—and also to preparing a research project on their experience in the fall semester after they return. (Two other VISAGE teams went abroad—a School of Engineering team that worked on water resource development in Australia, and an Arts and Science group that focused on family, community and social justice issues in Nicaragua.)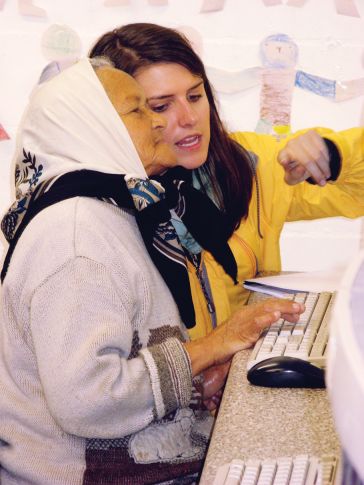 The students' academic efforts before and after travel are designed to overcome two perennial complaints about traditional study-abroad programs. One is that students do not get enough prep time to learn about the country they are poised to visit. The second is, there is often no mechanism, once they return, for integrating what they learned into their on-campus study life or career plans. 
"Perhaps most impressive was our students' ability to immediately relate to the different contexts of South African society with a superior command of both academics and current affairs," Heuser says. "I was, to say the least, extremely proud of the ways in which they consistently engaged faculty and civic leaders with great cultural fluency on foreign turf." 
As further preparation, HOD students taught computer skills at the BetterTomorrows adult education program in Nashville.
"That worked phenomenally well—they hit the ground running in South Africa and knew what they were doing," Heuser says.
VISAGE's emergence is evidence of the impact of HOD as Vanderbilt's largest undergraduate degree program – evidence of a rising expectation among students for a strong service-learning option for study abroad.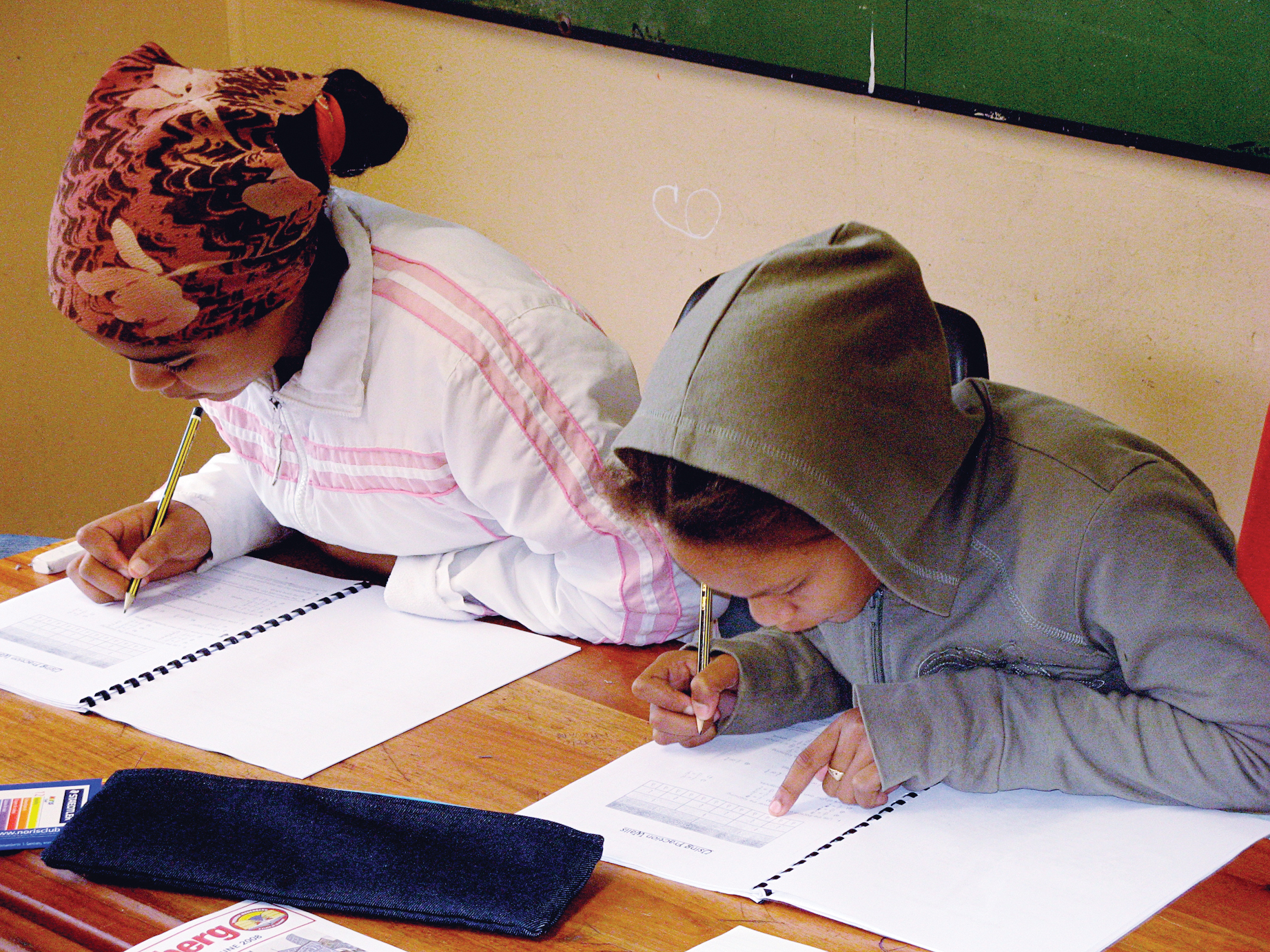 Much of the credit for creating the VISAGE model goes to Marie Martin, assistant director of Vanderbilt's Global Education Office, which runs the university's 70-plus study-abroad programs (overall, they've drawn about 650 students this year). She is a Peabody graduate (MEd'06 in international education policy and management), a believer in community engagement, global connection and interdisciplinary approaches to learning. 
"I dedicated a lot of time to this model because I believe in it," says Martin, site director on the South Africa trip. 
"Traditional study abroad will always exist, but we all feel confident that VISAGE is the right model for certain students at Vanderbilt, and our students testify to that."