Media Inquiries
Latest Stories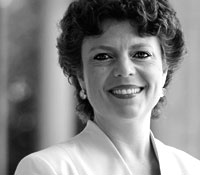 Dean Camilla Benbow served as a panelist at the National Science and Technology Summit held at Oak Ridge National Laboratory in Oak Ridge, Tenn., in August.
Called for by the 2007 America COMPETES Act, the summit examined the direction of the U.S. science and technology enterprise and reviewed the progress made toward and challenges associated with meeting the goals set out by America COMPETES and the President's American Competitiveness Initiative. 
Dean Benbow served as a panelist on the panel titled "K–12 Education: Sparking Student Interest and Teacher Training Programs" which explored factors not previously considered for improving U.S. K–12 education and the STEM (Science, Technology, Engineering and Math) pipeline. Successful models that could be better disseminated or more broadly incorporated were reviewed and specific actions necessary to achieving consensus goals on K–12 education were recommended.