Yvonne Boyer

Apr. 11, 2016—An extraordinary collection of works by and about Paul Verlaine, one of France's most celebrated poets of the late 19th century, has been acquired by Vanderbilt University's W.T. Bandy Center for Baudelaire and French Studies.
---

Jan. 1, 2012—Devin Bender, a support specialist in the emergency department; Melinda Caudill, a medical technologist in the Virology Laboratory; and Katie Gentry, a child life specialist, each have received the Credo Award, given to staff and faculty who exemplify Vanderbilt University Medical Center's standards for service and all-around professionalism. Colin Dayan, the Robert Penn Warren Professor...
---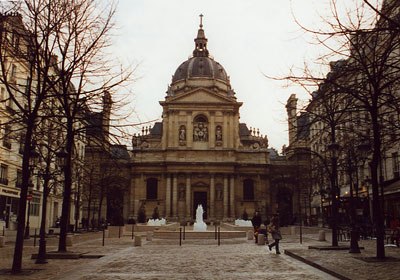 Nov. 30, 2011—The Sorbonne/Vanderbilt Baudelaire Conference will be held Dec. 9 and 10 in Paris and will explore the theme "Baudelaire: Translation, Criticism, Reception." Tracy Sharpley-Whiting, director of the W. T. Bandy Center for Baudelaire and Modern French Studies, director of African American and Diaspora studies and Distinguished Professor of French at Vanderbilt, is one of the...
---