Vanderbilt Child and Family Center

Apr. 15, 2011—Lori Alexander speaks with Stacey Bonner about the opportunities Vanderbilt Student Athletics has to offer during the summer. Visit the Vanderbilt Athletics website to view the summer sports camps schedule. View the Child and Family Center Programs for Children and Youth. Listen here. Listen to interviews, tips and tidbits on a variety of health and...
---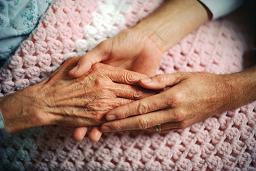 Apr. 13, 2011—The Vanderbilt Child and Family Center is sponsoring a Lunch and Learn event noon to 12:45 p.m. April 20 on "The Unraveling - Alzheimer's Disease." It will be held in Room 411 c/d of Light Hall.
---

Apr. 12, 2011—It's easier than ever to access your Vanderbilt Health & Wellness program information all in one convenient location. Three new options are now available to you through the portal: View your Health Plus measurements for height, weight, body mass index (BMI) and blood pressure done at Know Your Numbers and at the Health Plus fitness...
---