Teaching Kitchen Outreach Archives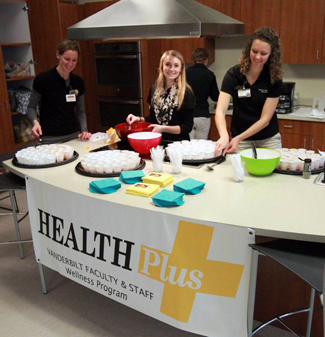 May. 24, 2018—Vanderbilt University's teaching kitchen, housed at the Vanderbilt Recreation and Wellness Center, is the subject of an article on the Teaching Kitchen Collaborative, a website dedicated to "advancing personal and public health through culinary literacy and integrative lifestyle transformation."
---
Mar. 1, 2018—The Nashville Collaborative, a partnership between Monroe Carell Jr. Children's Hospital at Vanderbilt and the Nashville Metropolitan Board of Parks and Recreation, is launching a new program called Teaching Kitchen Outreach.
---