silicon Archives
Oct. 22, 2013—Solar cells that produce electricity 24/7. Cell phones with built-in power cells that recharge in seconds and work for weeks between charges: These are just two of the possibilities raised by a novel supercapacitor design invented by material scientists at Vanderbilt University.
Engineering and Technology experts videos releases Research video
---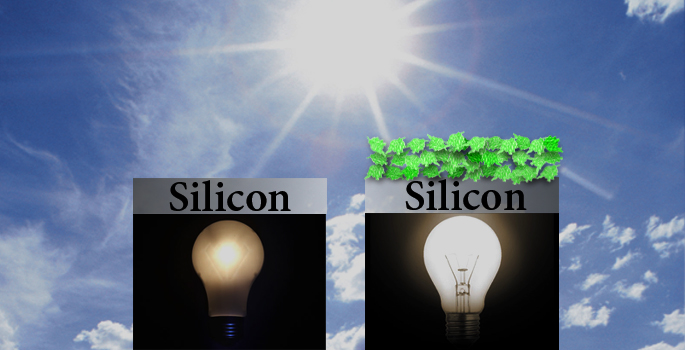 Sep. 4, 2012—Vanderbilt researchers have combined the photosynthetic protein that converts light into electrochemical energy in spinach with silicon, the material used in solar cells, in a fashion thatproduces substantially more electrical current than has been reported by previous "biohybrid" solar cells.
---