sedation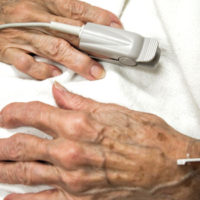 Mar. 29, 2018—A Vanderbilt study of more than 1,000 intensive care unit patients around the country, nearly three-fourths of whom experienced delirium, showed that many drugs given to sedate patients in the ICU are actually increasing their chances of — and duration of — delirium instead of helping them recover.
---

Oct. 8, 2013—A recent Vanderbilt study shows a significant number of patients are entering I.C.U.'s throughout the world with no evidence of cognitive — brain related issues, but are leaving with symptoms associated with mild Alzheimer's or Traumatic Brain Injury. Barb Cramer has more.
---

Nov. 15, 2012—Vanderbilt University Medical Center investigators have received a $2.8 million grant from the National Heart, Lung, and Blood Institute (NHLBI) to continue studying ways to improve sedation management for intensive care unit patients who are on mechanical ventilators.
---