Radnor Lake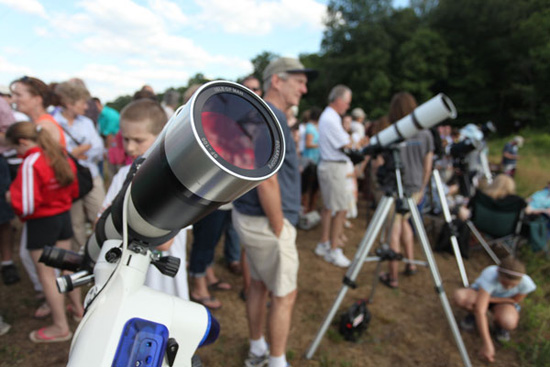 Apr. 26, 2016—Visitors will have the unusual opportunity to safely view the planet Mercury as it transits directly across the face of the sun using Dyer Observatory's solar telescopes.
---

Sep. 24, 2014—Rocky Alvey, director of Vanderbilt's Dyer Observatory, will be honored Friday with a 2014 Partnership Award by the Friends of Radnor Lake.
---

Jun. 1, 2012—The transit of Venus across the sun this Tuesday is a rare astronomical event, and will not happen again for more than 100 years.
---