PSA Institutional Archives
Dec. 12, 2018—Watch as Vanderbilt students and faculty highlight how their passions inspire them to make positive impact in this 2018 public service announcement commercial created by Vanderbilt Communications.
---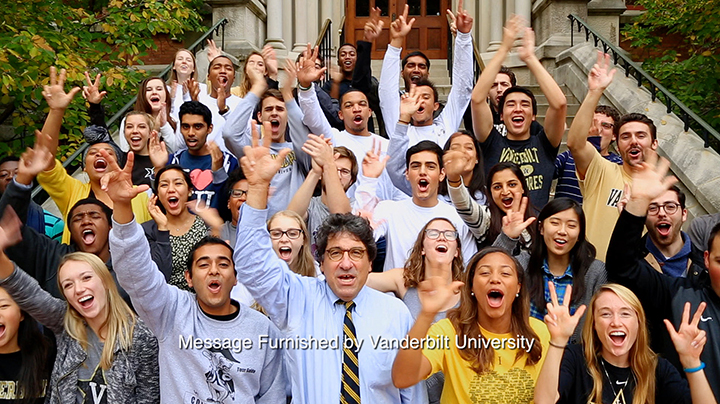 Aug. 29, 2016—Are you ready for some football and the Vanderbilt alma mater with a Nashville twist? Our 2016 public service announcement, featuring more than 100 students and the expertise of the Blair School of Music, will be part of the TV telecast as Vanderbilt hosts South Carolina Sept. 1.
---