Paul Laibinis Archives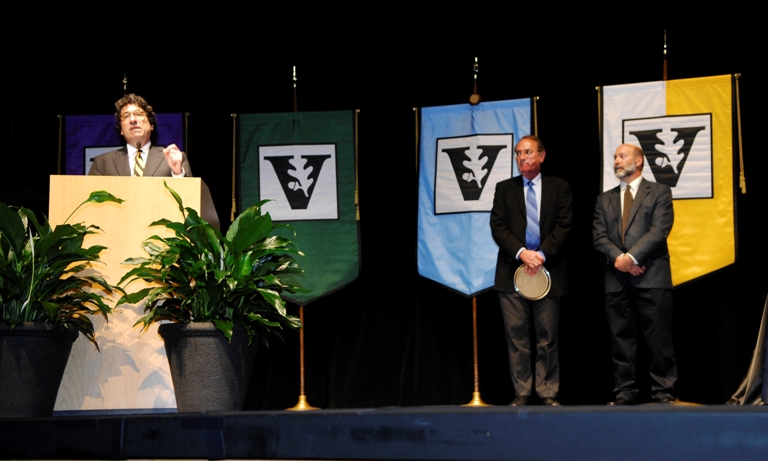 Mar. 29, 2012—Professors Paul Laibinis, Emily Nacol, Sohee Park, Suzanna Sherry and Janos Sztipanovits were recognized for their achievements in and out of the classroom by Chancellor Nicholas S. Zeppos at the Spring Faculty Assembly.
---
Dec. 13, 2011—Vanderbilt researchers working at the smallest scale celebrate a huge milestone this year. The Vanderbilt Institute of Nanoscale Science and Engineering (VINSE), seeded from a university-funded $16 million venture capital fund initiative, celebrates its 10th anniversary in December.
---