National Institute of Diabetes and Digestive and Kidney Diseases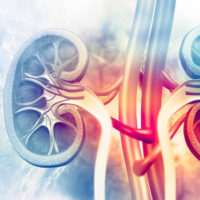 Nov. 12, 2020—Vanderbilt contributes molecular imaging data of kidney to the Human BioMolecular Atlas Program, a consortium of 18 diverse collaborative research teams across the United States and Europe.
---

Jan. 5, 2012—Loren Kirkpatrick has been enrolled in the Diabetes Control and Complications Trial (DCCT) at Vanderbilt's Diabetes Center for nearly half of her adult life. Diagnosed with type 1 diabetes in 1982 at age 34, Kirkpatrick enrolled as the study's first patient in 1983. Now Kirkpatrick has become the symbol of what Vanderbilt researchers hope is...
---