nashville CARES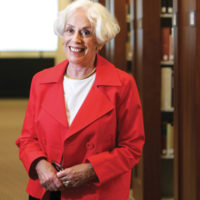 Nov. 3, 2020—Iris W. Buhl, a longtime community educator, volunteer and philanthropist in Nashville, died Aug. 11, 2020. She was 77.
---

Mar. 22, 2013—Justice Edwin Cameron, the first senior South African official to publicly disclose his diagnosis of HIV, will discuss "South Africa's Constitutional Transition and AIDS: A Personal Account" during an April 11 Chancellor's Lecture Series event at Vanderbilt.
---

Dec. 6, 2012—Vanderbilt University has been named to receive the Nashville CARES Corporate Partner Award.
---