Latin america public opinion project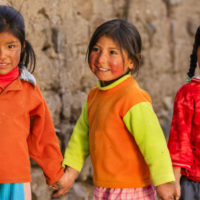 Jul. 2, 2019—Vanderbilt's Center for Latin American Studies has launched an interdisciplinary summer institute aimed at helping K-12 teachers and students make the connection between environmental concerns in Latin America and their impact on the larger world.
--- Apr. 26, 2017—Lauren Pak's passport is a map of injustices around the world. She has spent much of her undergraduate career learning about conflict resolution—not just through classroom lectures and reading, but also by doing hands-on, university-funded research on five continents.
---

Jul. 9, 2015—The AmericasBarometer survey is the only scientifically rigorous comparative survey that covers all of North, Central, and South America, as well as a significant number of countries in the Caribbean.
---