Keith Obstein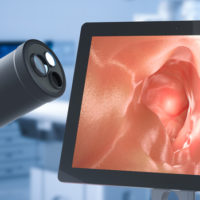 Nov. 19, 2020—Modernized endoscopic system blends robotics and magnetic coupling to improve medical procedures, starting with colonoscopies.
---

Jan. 11, 2016—Providing an educational booklet on colonoscopy preparation increased the odds of an adequate quality of bowel preparation by more than two-fold.
---

Oct. 9, 2013—Byron Smith was eager to increase the number of people who get screened for colorectal cancer each year. His dedication has led to a new venture – EndoInSight – and a National Science Foundation Innovation Corps Program grant to commercialize a tool for an almost painless colonoscopy.
---