ion mobility mass spectrometry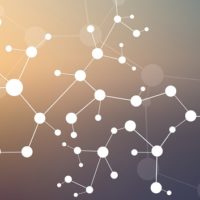 Feb. 28, 2019—A team of Vanderbilt University chemists started decoding the total human molecular picture by examining 456 variations of one class of molecule, lipids.
---

Jun. 29, 2015—Chemists Brian Bachmann and John McLean have shown that creating bacterial "fight clubs" is an effective way to discover natural biomolecules with the properties required for new drugs.
---

Dec. 6, 2011—In the world of molecular biology, lipids haven't gotten as much respect or attention as nucleic acids and proteins even though they play a number of essential biological functions. But now this chemically diverse class of molecules is emerging into the limelight. The development of new instruments that can efficiently identify fats, waxes, sterols, membrane...
---