Ice Age Archives
Jan. 26, 2017—A new study has compared the diet of a variety of Australian megafaunal herbivores from the period when they were widespread (350,000 to 570,000 years ago) to a period when they were in decline (30,000 to 40,000 years ago) by studying their fossil teeth. The analysis suggests that climate change had a significant impact on their diets and may well have been a primary factor in their extinction.
featured video Life, Earth and Space Research research videos vucast
---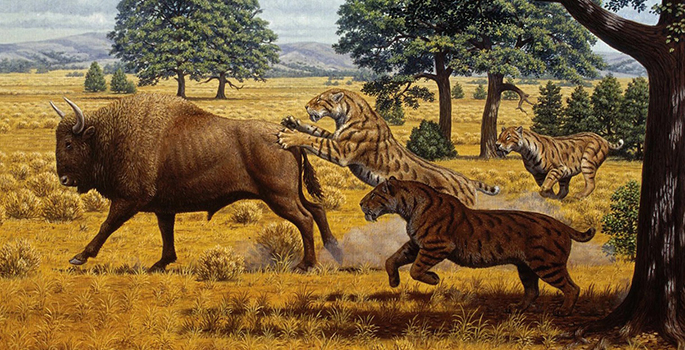 Dec. 26, 2012—The latest study of the microscopic wear patterns on the teeth of the American lions and saber-toothed cats that roamed North America in the late Pleistocene found that they were living well off the fat of the land in the period just before they went extinct.
---