Greenest Group on Campus

Oct. 1, 2014—Vanderbilt Athletics, Vanderbilt's Sustainability and Environmental Management Office and Waste Management, Inc. are looking for the greenest group on campus during this year's football sustainability challenge.
---

Feb. 17, 2014—The School for Science and Math at Vanderbilt celebrated its title of "greenest group on campus" at the Vanderbilt vs. Texas A&M basketball game Feb. 15.
---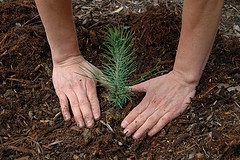 Oct. 22, 2012—All groups, teams, departments and campus organizations are invited to compete to be the "greenest group on campus." To enter, a group captain, leader or representative must complete the competition survey.
---