GERD Archives
Dec. 19, 2017—For three years, 79-year-old Jerry Mock didn't fully enjoy family vacations or gatherings with friends because his gastro-esophageal reflux disease (GERD) was so debilitating that eating even a bite of food after 1 p.m. guaranteed he'd have intense burning pain in his throat and chest that night.
---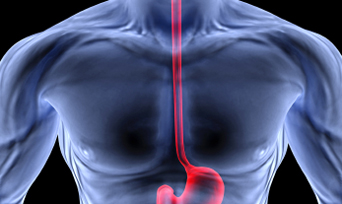 Sep. 14, 2017—Blocking acid reflux-induced production of reactive oxygen compounds may be a useful strategy for preventing DNA damage and decreasing the risk of esophageal cancer.
---
Apr. 13, 2017—For more than a dozen years Buz Harrison, a Nashville-based media producer, has been plagued by gastroesophageal reflux disease (GERD).
---