education videos

Dec. 20, 2013—The animated characters in your preschooler's favorite TV show invite her to interact, play and learn. But is she learning? Only a little, according to a Vanderbilt study.
---

Dec. 9, 2011—This Week on VUCast, Vanderbilt's weekly newscast  highlighting  research, experts, students, sports and everything Vanderbilt: Do little kids learn from "educational" videos? New research gives answers. Why a Vanderbilt expert says the new Wal-Mart sex discrimination lawsuits will fail. Meet this year's Commencement weekend speaker.
---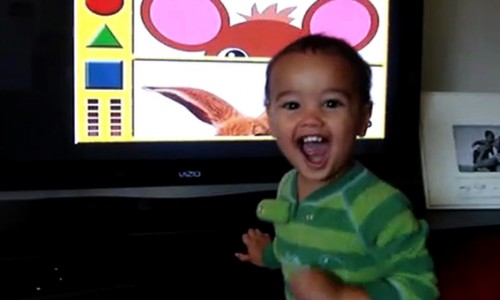 Dec. 3, 2010—Do videos targeted to babies really teach? New Vanderbilt research gives a clear answer. Plus, a Supreme Court justice comes to campus and why one 'Dore is playing for the New York Times.
---