dengue fever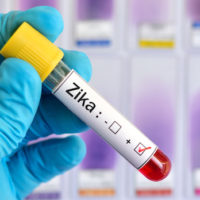 Jan. 26, 2021—Molecule 147 neutralizes 95 percent of Dengue and Zika viruses, a promising direction for host-directed treatments and combination therapy.
---

Jan. 11, 2017—Imagine a "DNA photocopier" small enough to hold in your hand that could identify the bacteria or virus causing an infection even before the symptoms appear.
---

Apr. 27, 2012—New information may help speed development of a vaccine or treatment for dengue fever.
---