David Mills

Jan. 30, 2013—Vanderbilt's 12th annual Day on the Hill highlighted the university and medical center's contributions to all 95 counties in Tennessee and offered the opportunity for conversations between Vanderbilt officials and state lawmakers.
---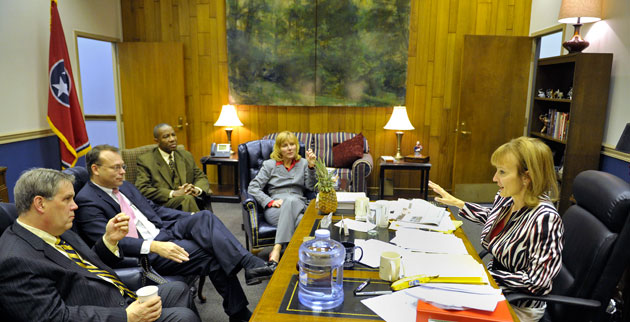 Feb. 14, 2012—Vanderbilt representatives participated in Day on the Hill Feb. 14 at the Tennessee State Capitol. The annual event provides state legislators the opportunity to learn more about the university's wide-ranging impact on the state and to discuss issues of policy pertaining to higher education and health care with Vanderbilt officials. Among other visits, C. Wright...
---

Mar. 29, 2011—Vanderbilt's 10th Day on the Hill offered state legislators the chance to learn about the wide-ranging impact of the university and the medical center on all 95 counties in Tennessee.
---