Darryl Bornhop

Aug. 23, 2012—To see a slide show of photos, visit Vanderbilt's Flickr page. Earl Sutherland Prize for Achievement in Research was presented to Peter Buerhaus, the Valere Potter Distinguished Professor in the School of Nursing and director of the Center for Interdisciplinary Health at Vanderbilt University Medical Center, at the Fall Faculty Assembly Aug. 23. (Read myVU...
---

Dec. 14, 2011—Fourteen Vanderbilt researchers have been elected fellows of the American Association for the Advancement of Science (AAAS).
---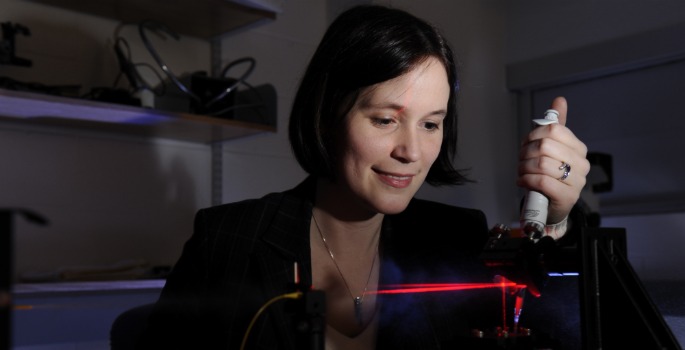 Mar. 14, 2011—A new laser technique can measure interactions between proteins tangled in a cell's membrane and a variety of other biological molecules: extremely difficult measurements that can aid the process of drug discovery.
---