Curb Center for Art

Apr. 11, 2011—Roughly a dozen years into its history, Google has become "the lens through which we investigate the world," said cultural historian and media scholar Siva Vaidhyanathan. But can we trust the results of a Google search to be neutral, and is our blind faith in the search engine behemoth even healthy? Vaidhyanathan, professor of media...
---

Apr. 6, 2011—Author Siva Vaidhaynathan will discuss his book about Google at 1 p.m. Friday, April 8.
---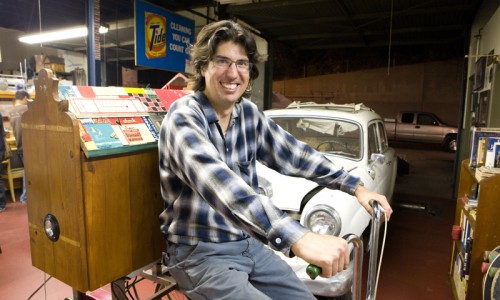 Nov. 3, 2010—The Curb Center for Art, Enterprise and Public Policy is hosting a free public lecture by Mr. Jalopy on Nov. 8 as part of the "Curb Center Creative Leadership" speaker series. The free lecture will begin at 4 p.m. in the Curb Center Atrium located at 1801 Edgehill Ave. Mr. Jalopy is a Los Angeles-based...
---