consumer psychology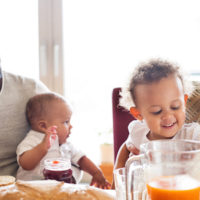 Jun. 6, 2018—New research from Vanderbilt University Marketing Professor Kelly Haws explains how "caretaker" and "breadwinner" roles affect consumer decision-making.
---

Jan. 2, 2014—New research finds consumers may be just as willing to supersize healthy food as they are fast food if they feel they're getting a deal.
---

Jan. 30, 2012—Marketing narratives are more likely to trigger a positive response when following the storyline requires some mental work, according to recent research by Jennifer Escalas and Jesper Nielsen and published in the Journal of Consumer Psychology.
---