comb jellies Archives
Apr. 10, 2017—A powerful new method has been devised to settle contentious phylogenetic tree-of-life issues. such as "What is the oldest branch of the animal family tree?"
---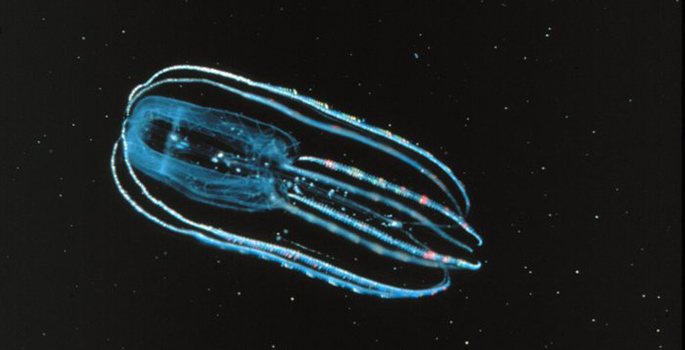 Dec. 13, 2013—With their intricate, translucent shapes and elaborate bioluminescent displays, comb jellies add beauty and mystery to the ocean depths. They also have an important story to tell about the origin of animals.
---