Colin Powell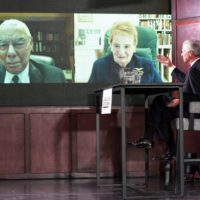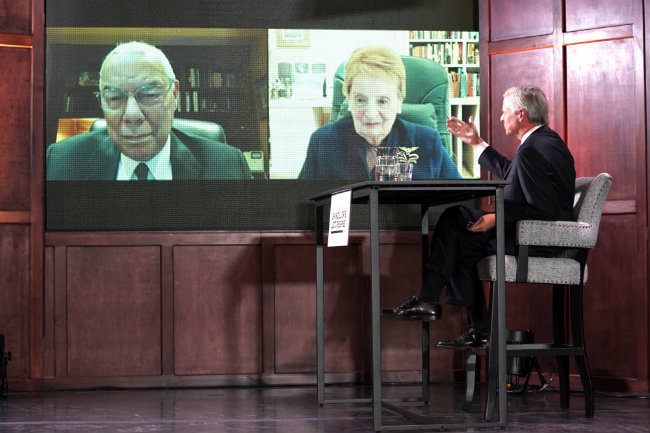 Nov. 18, 2020—Former U.S. Secretaries of State Madeleine Albright and Gen. Colin Powell called for a return to civility, communication and compromise in domestic politics and foreign relations during the Vanderbilt Chancellor's Lecture on Nov. 16.
---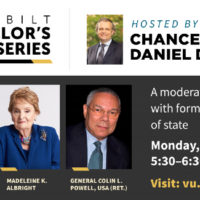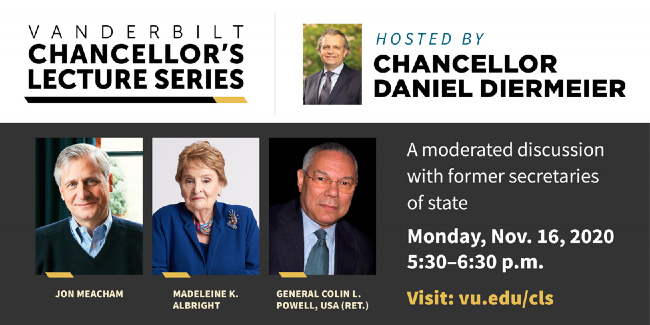 Nov. 9, 2020—Madeleine K. Albright and Colin L. Powell—the 64th and 65th United States secretaries of state, respectively—will discuss the future of U.S. global relations as part of Vanderbilt University's first Chancellor's Lecture Series event of the 2020-21 season.
---

Feb. 26, 2014—Vanderbilt's Impact Symposium marks its 50th anniversary this year with a slate of speakers that includes former Secretary of State Gen. Colin Powell, former U.S. Sen. Olympia Snowe and former U.S. Rep. Barney Frank.
---