Clinical Pediatrics Archives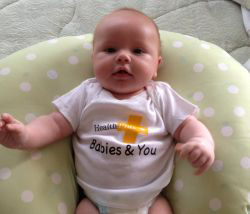 Oct. 11, 2017—Dr. Rachel Mace, associate professor of clinical pediatrics, will discuss "Choosing a Pediatrician" from noon to 1 p.m. Thursday, Oct. 19, in Light Hall, Room 411.
---
Jun. 29, 2017—In between zip-lining through the woods and playing ball, 13-year-old Rhett Stanley takes a break from summer camp, pulls a tiny bag from his backpack and quickly tests his blood glucose level. Then, just as quickly, he's back to the fun.
---