Christopher Loss

Apr. 18, 2012—"The economy and jobs will be the two biggest issues in this fall's general election, but education will also factor in who votes for which candidate and why," writes Christopher Loss.
---

Dec. 9, 2011—The federal government's increasing involvement in higher education over the past 100 years has created an intimate relationship that was once virtually nonexistent.
---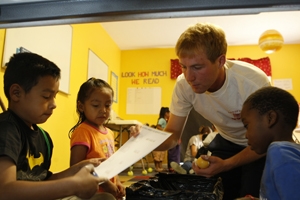 Nov. 5, 2010—Immigration issues are as complex and varied in American classrooms as they are in the courtroom, yet answers on how to tackle these issues are elusive. A special issue of the Peabody Journal of Education released this month brings together research from a variety of disciplines to explore some of the most pressing topics surrounding...
---