Chancellor Search Advisory Committee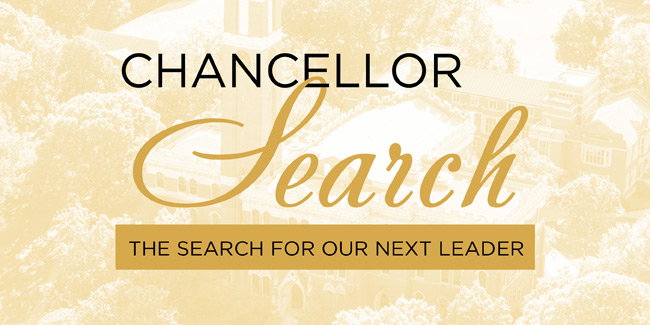 Sep. 18, 2019—Today, we are proud to release a report of the Chancellor Search Advisory Committee's comprehensive findings, which is available to the community at vu.edu/chancellor-search. I encourage you to read the report, which will guide and inform the Chancellor Search Committee as we move into the confidential phase of the hiring process.
---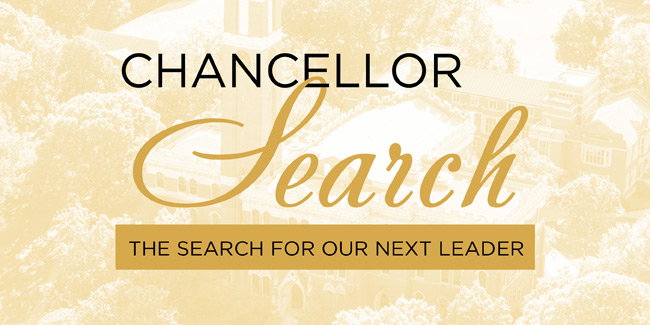 Sep. 5, 2019—To prolong this momentum and enable as much participation in this process as possible, we are extending the deadline for filling out the online feedback form by several days, to Monday, Sept. 9, at 10 p.m. CT.
---