Centers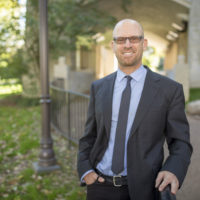 Mar. 11, 2019—Professor Jonathan Metzl isn't afraid to tackle society's most controversial issues, like guns, mass shootings, health care, race, politics and mental illness.
---

Jan. 24, 2011—Despite one of the worst worldwide economic crises in the past half-century, support for democracy among those in Latin America and the Caribbean has not been eroded, according to the results of the latest AmericasBarometer survey. The survey, conducted by the Latin American Public Opinion Project at Vanderbilt University, also found democratic attitudes and values...
---

Jan. 12, 2011—Vanderbilt University's innovative center that links the study of medicine to other disciplines will be headed by Dr. Jonathan M. Metzl, an expert in American culture, psychiatry and medical humanities. Metzl, currently director of the Program in Culture, Health and Medicine at the University of Michigan, begins work at Vanderbilt in the 2011 fall semester....
---