Beverly Asbury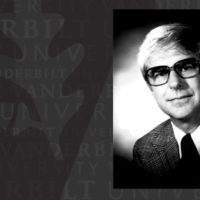 Aug. 31, 2018—The Rev. Beverly A. Asbury, who worked tirelessly as Vanderbilt's first chaplain to eliminate racial- and religious-based hatred and to promote inclusion and respect for others, has died.
---

May. 29, 2017—At Vanderbilt, which includes in its mission "service to the community and society at large," numerous graduates have dedicated their life's work to helping improve conditions around the world.
---

Oct. 3, 2014—The series explores the role of science and scientists in relation to the Holocaust.
---