Andrea Bordeau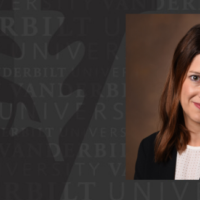 May. 20, 2020—Andrea Bordeau, global safety and security manager for Vanderbilt University, has been appointed the inaugural president of Pulse: International Health and Safety Professionals in Higher Education. The announcement of her appointment comes as Bordeau has worked to ensure the safety of Vanderbilt community members while abroad.
---

Aug. 14, 2017—Vanderbilt faculty, administrators, staff and students pursuing education-related opportunities away from campus can get help with health or safety issues that might arise by calling a new 24-hour service.
---

Jan. 16, 2017—Andrea M. Bordeau, an expert in the field of global safety and security with extensive experience living and studying abroad, has been named to the newly created position of global safety and security manager within Vanderbilt's Global Education Office.
---