Allan Cox

May. 13, 2016—Twenty-four retiring faculty members were recognized during Vanderbilt's Commencement ceremony May 13, when the university honored their years of service and bestowed on them the title of emeritus or emerita faculty.
---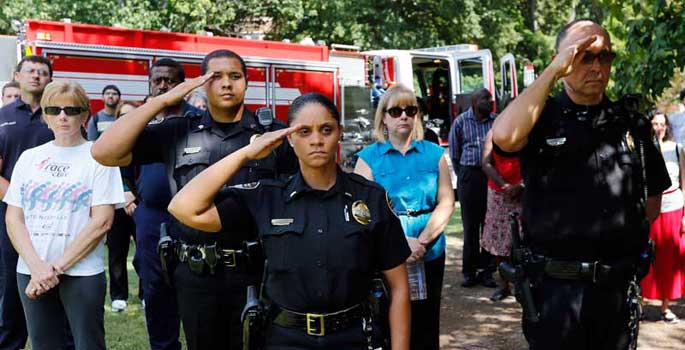 Sep. 12, 2012—Members of the Vanderbilt community gathered for a moment of silence, prayers and reflection on the 11th anniversary of the tragic events of Sept. 11, 2001. In attendance were students, staff and faculty, as well as members of the Vanderbilt University Police Department, Vanderbilt's Reserve Officers Training Corp, the Metro Nashville Fire Department and others....
---

Mar. 28, 2011—The Blair School of Music has another packed schedule of concerts in April. Here's the lineup.
---