albert beth Archives
May. 12, 2017—Thirty-two retiring faculty members were recognized during Vanderbilt's Commencement ceremony May 12, when the university honored their years of service and bestowed on them the title of emeritus or emerita faculty.
---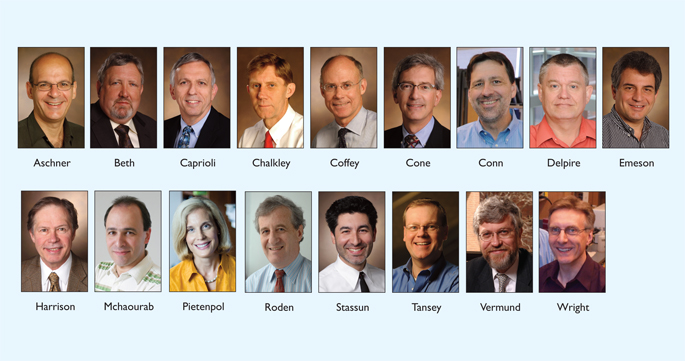 Nov. 29, 2012—Seventeen members of Vanderbilt University's faculty have been elected fellows of the American Association for the Advancement of Science (AAAS) this year.
---