In Nashville, like many U.S. cities, pedestrians may have to navigate streets that don't yet have sidewalks, lighting or crosswalks. 
Watch Ishita Dash, a postdoctoral scholar who is studying transportation safety in the Department of Civil and Environmental Engineering, highlight five things you may not know that Vanderbilt has done to increase pedestrian safety on and around campus.  
1. West End Neighborhood Transformation
 The re-imagination of the West End neighborhood transformed it to a more park-like feel and community atmosphere. The goal was to beautify, enhance and make more inclusive and accessible the West End Neighborhood, as well as create spaces for student-led gatherings and events. 
2. Annual Safety Walk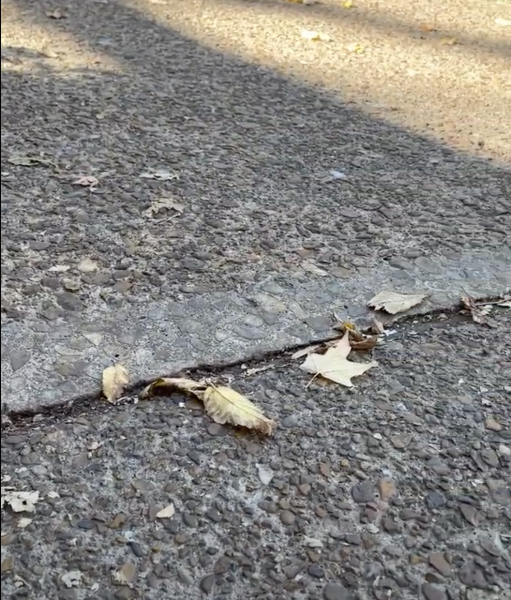 Every year, a group of students, faculty and staff walk through campus at night with representatives from Vanderbilt Public Safety and the Office of Mobility and Transportation to review lighting choices, identify potential hazards and make other recommendations to increase pedestrian safety.   
They even cover things that you may not think about—like how sidewalks can shift over time and may be a tripping hazard. For example, you can see in this photo where the path in front of Fleming Yard has been recently shaved down to make it safer. 
 3.
Enhanced Crosswalk on 25th Avenue
Studies have shown that almost half of fatal pedestrian crashes occur after dark, on streets with little or no street lighting. Vanderbilt installed a special enhanced crosswalk with push button lights on 25th Avenue and Kensington Place to combat that stat.    
It was the first of its kind in Nashville—now you can find installations of similar crosswalks in more locations throughout the city.   
4. Walk and Roll Loop
 The Walk and Roll Loop will be a wide and comfortable loop encircling campus that promotes active transportation and recreation and will connect Vanderbilt with the surrounding city. Many parts of the loop already are complete, such as by Kissam Center, Owen Graduate School of Management and Zeppos College. 
 5.
More to Come!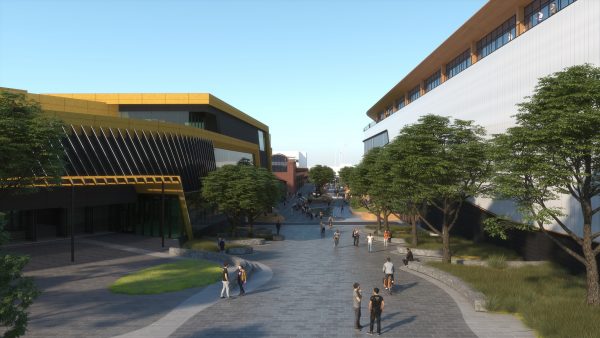 Vanderbilt leaders are always looking for ways to improve pedestrian safety on campus. Big projects in the works include:   
The esplanade around the newly renovated Kirkland Hall with pedestrian-centric accessibility and connection to the Walk and Roll Loop 

 

Transformation of the new Frist Athletics Village, which includes

closing Jess Neely Drive to vehicles

to make way for a pedestrian and bicycle-friendly greenway