By Ann Marie Deer Owens 
Thomas J. "Tom" Steenburgh's priorities as the new leader of the Vanderbilt Owen Graduate School of Management include advancing the school's reputation, developing deeper connections with the Nashville business community and elevating the student experience to ensure that each person leaves better prepared for long-term success.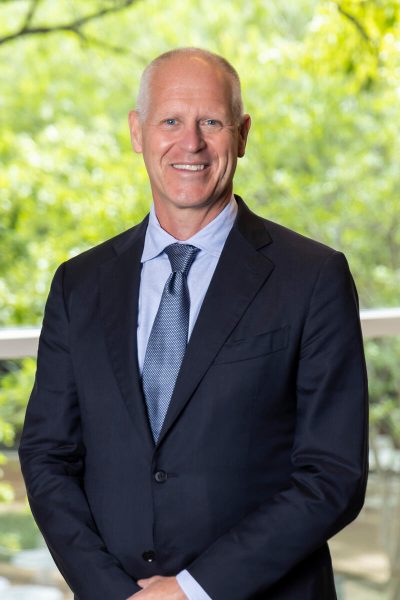 Steenburgh, Ralph Owen Dean and professor of marketing, joined the Owen Graduate School of Management on July 1 after serving as senior associate dean at the University of Virginia's Darden School of Business. He is the eighth dean in the history of Owen, succeeding M. Eric Johnson, who led the school through a decade of momentum and growth in innovative programs, research collaborations, upgraded facilities and more.   
"What brought me to Owen are the extraordinary people—faculty, staff, alumni and students—who are driven to explore new ideas and create new things," Steenburgh said. "We need to continue to be a talent magnet. I am also excited about the amazing growth opportunities for the school. I was attracted to the vibrant Nashville business community, with its incredible potential for Owen to strengthen and expand radical collaborations in entrepreneurship, health care management, technology, entertainment—including music and sports—and more."  
'DARE TO GROW' MOMENTS
Steenburgh grew up with an appreciation for higher education; his father taught science at a community college in upstate New York. The new Owen dean completed his undergraduate degree in mechanical engineering at Boston University before earning a master of arts in statistics at the University of Michigan. In 1992, Steenburgh went to work for Xerox Corp., where he held positions in operations, finance and marketing. His accomplishments included designing the incentive strategy for more than 4,000 Xerox sales representatives.  
Steenburgh made a significant career move—which he calls his "dare to grow" moment—when he left Xerox around age 30 to pursue a doctorate in marketing at Yale University. "I truly enjoyed the teamwork as well as the cadence at Xerox for rolling out the annual incentive plans," he said. "But my calling was always in higher education; I needed to change directions before it was too late in my career.   
"No one knows with absolute clarity the impact of changing jobs or careers," Steenburgh said. "I tell students, 'Explore your options and then jump. You often find that the biggest opportunities will come from directions that you do not know exist now. And you cannot let fear get in the way of making a decision. You will never have answers for all the questions you would like to know.'"
INSPIRED TO TEACH
The move into higher education proved to be an auspicious one for Steenburgh, who joined Harvard Business School as an assistant professor in 2003. His rigorous scholarship in sales and marketing strategies has been folded into the curricula of leading business schools. He has written many articles on issues ranging from how businesses manage their earnings to lump-sum bonuses as a motivating factor for salespeople. His Harvard Business Review article "Motivating Salespeople: What Really Works," co-authored with Michael Ahearne, received the Wachovia Award for Research Aimed at the Practicing Manager.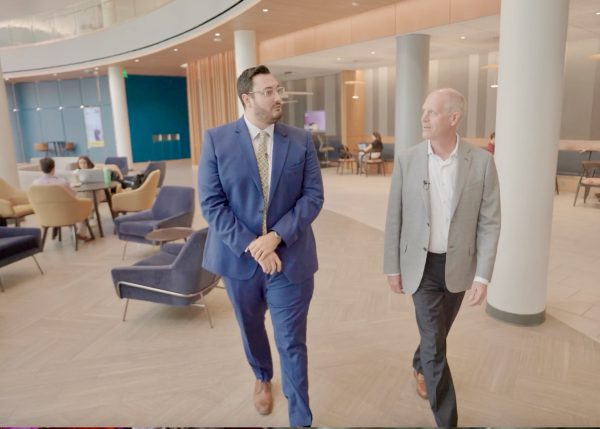 Steenburgh and Ahearne also co-founded the Thought Leadership on the Sales Profession Conference, which convenes every other year at a top institution. "Half the room consists of senior sales leaders, and half the room is filled with academics," Steenburgh said. "We bring together two groups who usually do not talk to each other. This event often sparks collaborations between business and academia that otherwise would not have been considered."   
In 2012, Steenburgh was hired by the Darden School, where he became the Richard S. Reynolds Professor. He took a number of senior leadership roles, including senior associate dean for executive education, faculty development and the residential MBA program. Steenburgh built a reputation as a passionate teacher and mentor. 
"I've always enjoyed working with students with an ambitious spirit who are driven to learn," Steenburgh said. "Business schools play a central role in helping entrepreneurs bring their ideas to life, so when students come to me for guidance about starting a business, I ask a set of questions that might challenge and refine their approach. I find it invigorating to spend time with students who are going to change the world through their ideas."  
Steenburgh is an associate editor of the Journal of Business-to-Business Marketing and a member of the senior advisory board of the Journal of Personal Selling and Sales Management. He sat on the editorial board of Marketing Science and is an ad hoc reviewer of academic articles published in other significant sales and marketing journals.  
DIVERSE AND INCLUSIVE COMMUNITY
One aspect of Owen that is especially important to Steenburgh is its strong commitment to a diverse and inclusive community.
"Given the way that business works today, you need to work with a wide variety of people and understand their diverse perspectives," he said. "The beauty of a school like Owen is that we bring people in from around the world. We have so many cultures represented as well as diversity in intellectual ideas."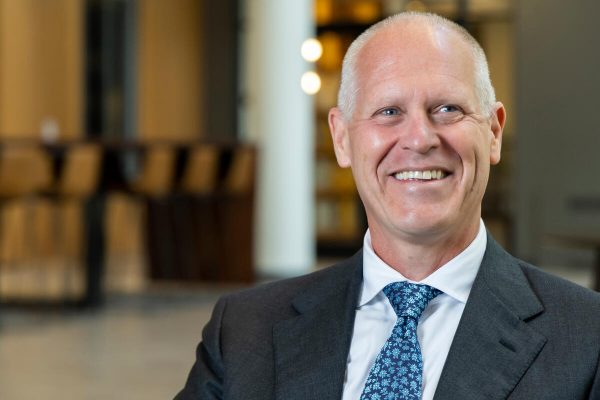 To become more acquainted with the city in which Owen and Vanderbilt are located "at the heart," Steenburgh has been walking around neighborhoods such as Hillsboro Village and Germantown. He is excited to see so many new companies being launched by young entrepreneurs.  
In addition to his frequent walks, Steenburgh is an avid runner who is eager to discover the beautiful parks around Nashville and Middle Tennessee. He has already explored Shelby Bottoms in East Nashville and is looking forward to visiting Radnor Lake State Park and Edwin and Percy Warner parks. Steenburgh's favorite pastime is spending time with his wife; his daughter, a student at UCLA; and his son, a senior in high school.