Vanderbilt University is pleased to announce the Vanderbilt University Literary Prize.  
 The Vanderbilt University Literary Prize will be awarded annually to the sole author of a full-length collection of poetry that demonstrates great poignancy combined with rigor in form, language and artistic vision. The new prize comes as Vanderbilt University marks its Sesquicentennial by honoring its strong connection to the arts. 
 A collaboration of Vanderbilt University's Office of the Chancellor, Vanderbilt University Press and Vanderbilt University's English Department and MFA in Creative Writing Program, the contest seeks to recognize works of poetry whose originality is immediately identifiable in how the book renews our relationship to language; delves into underexplored areas of human experience; and makes claims on our lives that are urgent and aesthetic while also enacting historical, social, literary, political or spiritual awareness.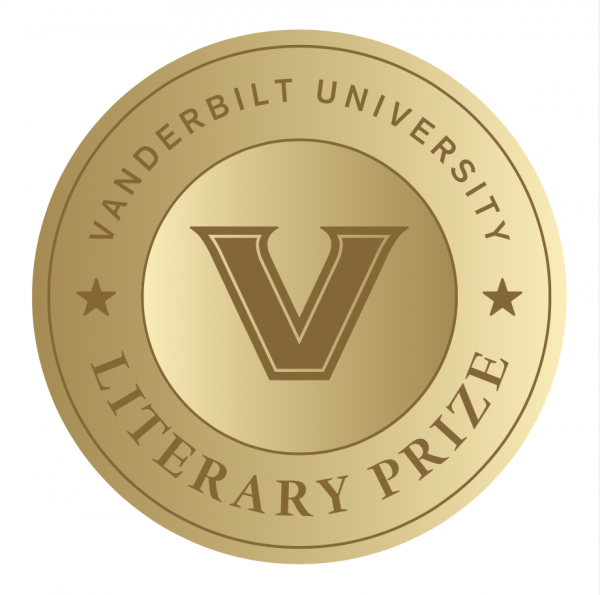 "Elevating the humanities and the profound mastery of the written craft is part of Vanderbilt's vibrant academic mission," Chancellor Daniel Diermeier said. "Free expression through art, poetry or other means is one of our foundational values, and we are excited to celebrate it in this new and impactful way." 
 In addition to publication of their poetry volume in print, e-book and audio formats by Vanderbilt University Press, the prize recipient will receive $10,000, an invitation to read in the esteemed Gertrude C. and Harold S. Vanderbilt Visiting Writers Series at Vanderbilt University and a one-week residency on campus to engage students and writers in the Nashville community.  
 Spearheaded by Professor Major Jackson, Gertrude Conaway Vanderbilt Chair in the Humanities, professor of English and director of Creative Writing, this prize continues the university's legacy and ongoing commitments to amplifying new voices and to supporting the arts as transformative and essential to our community.  
 "This prize recognizes and celebrates today's foremost literary talent and is one of several initiatives that represent Vanderbilt's ever-increasing investment in the arts. We value the news that poetry brings, especially as a democratic monument to the self and community. With the help of esteemed colleagues, we are excited to contribute to the global culture of arts and letters," Jackson said.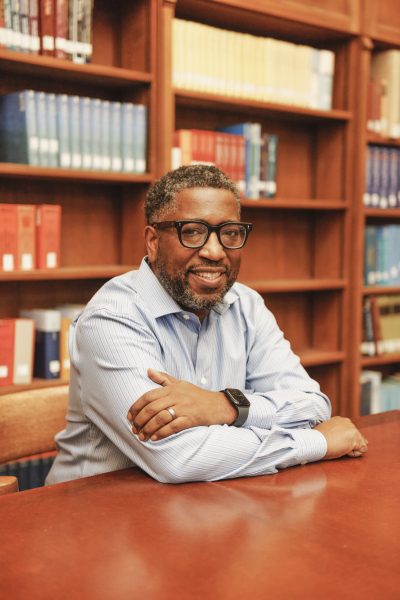 An advisory board of award-winning poets and editors will promote the prize and provide helpful perspectives and feedback on the jurying process, impact and goals of the annual publication:  
 Victoria Chang, Bourne Chair in Poetry, Georgia Institute of Technology  
Kate Daniels, Emerita Professor, Vanderbilt University 
Rick Hilles, Associate Professor, Vanderbilt University  
Garrett Hongo, Poet and Professor, University of Oregon
Didi Jackson, Assistant Professor, Vanderbilt University 
Major Jackson, Gertrude Conaway Vanderbilt Chair in the Humanities, Vanderbilt University  
Mark Jarman, Emeritus Professor, Vanderbilt University 
Dana Levin, Distinguished Writer in Residence, Maryville University in St. Louis 
Nate Marshall, Assistant Professor, University of Wisconsin 
Gregory Pardlo, Visiting Associate Professor, New York University Abu Dhabi 
Matthew Zapruder, Olivia Filippi Chair in Creative Writing, St. Mary College of California 
For more information, email vuliteraryprize@vanderbilt.edu. 
###
About the Vanderbilt University Literary Prize Jurists 
The Vanderbilt University Literary Prize will be selected by jurists, who include:
Dana Levin is the author of five collections of poetry, most recently Now Do You Know Where You Are (2022), a New York Times Notable Book and NPR "Book We Love." Her first book, In the Surgical Theatre, was chosen by Louise Glück for the 1999 American Poetry Review/Honickman First Book Prize and went on to receive numerous honors, including the 2003 PEN/Osterweil Award. Copper Canyon Press brought out her second book, Wedding Day, in 2005, and in 2011 Sky Burial, which The New Yorker called "utterly her own and utterly riveting." Banana Palace, published in 2016, was a finalist for the Rilke Prize. Levin's poetry and essays have appeared in many anthologies and magazines, including The Best American Poetry, The New York Times, the Los Angeles Review of Books, the American Poetry Review, The Nation and Poetry. Her fellowships and awards include those from the National Endowment for the Arts, the Witter Bynner Foundation and the Library of Congress, as well as the Lannan, Rona Jaffe, Whiting, and Guggenheim foundations. With Adele Elise Williams, she co-edited Bert Meyers: On the Life and Work of an American Master (2023) for the Unsung Masters Series. A teacher of poetry for more than 30 years, Levin has served as the Russo Endowed Chair in Creative Writing at the University of New Mexico (2009–11), as well as faculty and chair of the Creative Writing and Literature Department at College of Santa Fe (1998–2009) and Santa Fe University of Art and Design (2011–15). She has taught for the MFA Program for Writers at Warren Wilson College since 2002. Levin currently serves as Distinguished Writer in Residence at Maryville University in St. Louis, where she lives. 
Gregory Pardlo is the author of Digest, winner of the 2015 Pulitzer Prize for Poetry, Totem, winner of the 2007 American Poetry Review / Honickman Prize, and translator from the Danish of Niels Lyngsø's Pencil of Rays and Spiked Mace. His poems and essays have appeared in The New Yorker, Playboy, American Poetry Review, Boston Review, The Nation, The New York Times, Ploughshares, Tin House, and two editions of Best American Poetry, as well as anthologies including Angles of Ascent, the Norton Anthology of Contemporary African American Poetry. He is the recipient of fellowships from the New York Public Library's Cullman Center, the Guggenheim Foundation, the New York Foundation for the Arts, and a fellowship for translation from the National Endowment for the Arts. He has received other fellowships from the Civitella Ranieri Foundation, MacDowell, the Lotos Foundation and Cave Canem. He is poetry editor of Virginia Quarterly Review and co-director of the Institute for the Study of Global Racial Justice at Rutgers University-Camden. His most recent book is Air Traffic, a memoir in essays published by Knopf in 2018. His third poetry collection, Spectral Evidence, is forthcoming in 2024. 
Victoria Chang's forthcoming book of poems, With My Back to the World, will be published in 2024 by Farrar, Straus & Giroux and Corsair Books in the U.K. Her most recent book of poetry, The Trees Witness Everything was published by Copper Canyon Press and Corsair Books in the U.K. in 2022; it was named one of the Best Books of 2022 by The New Yorker and The Guardian. Her nonfiction book, Dear Memory (Milkweed Editions), was published in 2021 and was named a favorite nonfiction book of 2021 by Electric Literature and Kirkus. OBIT (Copper Canyon Press, 2020), her most recent poetry book, was named a New York Times Notable Book and a Time Must-Read Book, and it received the Los Angeles Times Book Prize, the Anisfield-Wolf Book Award in Poetry and the PEN/Voelcker Award. It was also longlisted for a National Book Award and named a finalist for the National Book Critics Circle Award and the Griffin International Poetry Prize. She has also received a Guggenheim Fellowship and the Chowdhury Prize in Literature. She serves as the Bourne Chair in Poetry at Georgia Tech.