María Magdalena Campos-Pons, Cornelius Vanderbilt Professor of Art, has been awarded a 2023 MacArthur Fellowship, according to a release from the John D. and Catherine T. MacArthur Foundation. 
The MacArthur Fellows Program is designed to support people in pursuit of their creative, intellectual and professional passions. Fellows receive an $800,000 "no strings attached" stipend to enhance their expertise, embark on innovative projects or redirect their career paths. Campos-Pons was awarded the MacArthur Fellowship for her work exploring personal and collective histories across the Caribbean. 
"We are incredibly proud of Professor Campos-Pons and her exquisite body of work," Chancellor Daniel Diermeier said. "Her melding of cultures, mediums and artistic traditions has made her a unique and powerful voice showing how personal and historical perspectives can blend into a new exploration of what it means to be human today."   
"Campos-Pons' art is not just a reflection of her immense skill and creativity, but a testament to her unwavering global leadership in addressing the stories of historically silenced peoples and driving forward societal change," Provost and Vice Chancellor for Academic Affairs C. Cybele Raver said.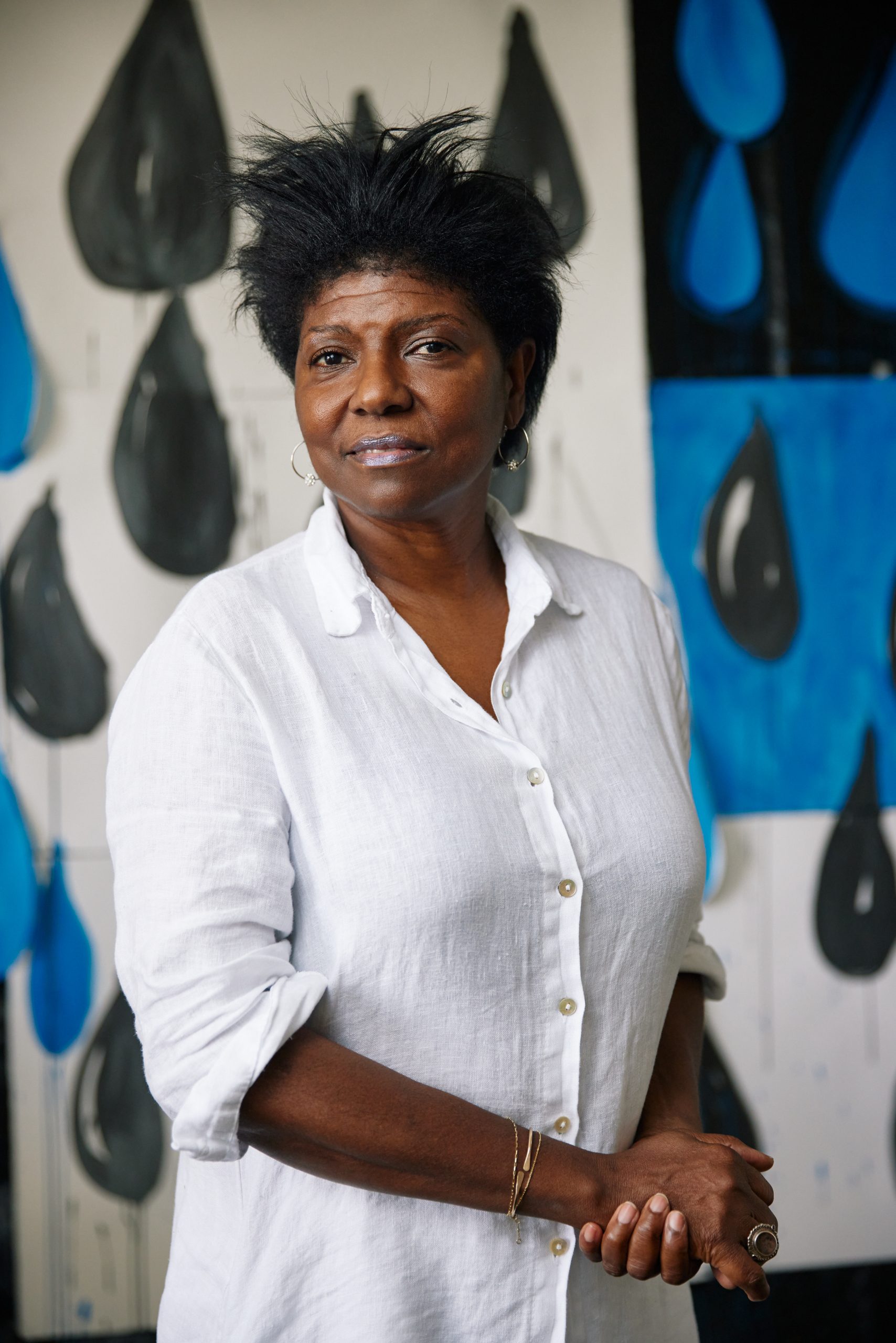 Campos-Pons is a multidisciplinary artist from Cuba with heritage in Africa, China and Spain, among other countries. Using photography, performance, sculpture, drawing, painting and other mediums, she creates multimedia installations that showcase her personal experiences as a Cuban woman as well as document displacement and inequality in the Caribbean. 
"Cuba is a place of a lot of melding cultures, a melding of ancestral lineage," Campos-Pons told the MacArthur Foundation. "All of that, I brought it with me when I came to America, because I found that America, too, is a place of melding identities." 
Campos-Pons combines her heritage with multiple artistic mediums to interpret the past and inform the future from her unique viewpoint, she said. 
"My aspiration—if somebody encountered my work for the first time—may they pause for a minute and try to have an understanding of what it is," she said. "It could be surprise. It could be beauty. It could be discomfort. But all of that would be an experience of new understanding, an expansive view of a reality." 
Winning the MacArthur Fellowship, also known as a "genius grant," is incredibly rewarding for Campos-Pons. 
"I am extremely honored and grateful as a recipient of the MacArthur genius award as a recognition not only of past achievements, but an affirmation to think bold moving forward," she said. "For an artist, this is a very encouraging gift of confidence and trust, a profound affirmation of the vision that centers and sustains my practice. To be in the company of my fellow class and past honorees is a source of inspiration and pride." 
Campos-Pons has showcased her work across the world, including recently at the Brooklyn Museum in New York City. Her works are in more than 30 museum collections, including the Smithsonian Institution, The Whitney, the Art Institute of Chicago and the Museum of Modern Art.
In addition to her art, Campos-Pons is the founder and director of the Engine for Art, Democracy and Justice. The EADJ is a trans-institutional initiative supported by Vanderbilt University, Fisk University, the Frist Art Museum and Millions of Conversations that explores creative approaches to resisting and repairing inequality in the U.S. South and global South. 
Campos-Pons was also the consulting curator and ambassador for the 2023 Tennessee Triennial for Contemporary Art: Re-Pair. The Tennessee Triennial is a celebration of contemporary art and aims to promote art dialogue across the state. 
"EADJ, Tennessee Triennial Re-Pair, Intermittent Rivers—all these groundbreaking initiatives give amazing opportunities to our current students and potential students as well as faculty to engage in core issues and ideas at the intersection of art and sociability in this very complex time," she said. 
Campos-Pons holds degrees from the National School of Art, Havana; the Higher Institute of Art, Havana; and the Massachusetts College of Art. She was a professor at the School of the Museum of Fine Arts in Boston before joining Vanderbilt in 2017. 
Campos-Pons joins 19 other awardees in the 2023 fellowship class. Since 1981, MacArthur Fellowships have been awarded to 1,131 creatives. Current Vanderbilt faculty who have previously received a MacArthur Fellowship include Kenneth Catania, Jad Abumrad and Edgar Meyer. 
Visit macfound.org/programs/fellows to learn more about the MacArthur Fellowship.