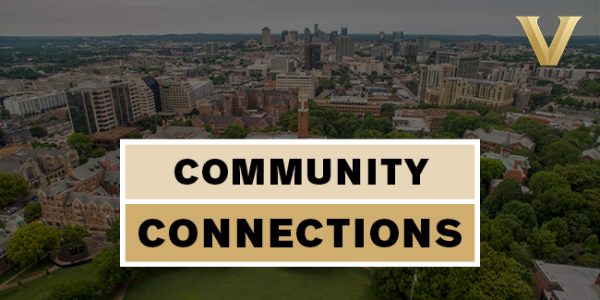 With the new school year underway, Vanderbilt students, faculty and staff have a chance to explore more than just campus life. Our university has deep-rooted connections with numerous nonprofit and community organizations in Nashville, offering exciting opportunities for engagement in the local community.
National Museum of African American Music
Vanderbilt undergraduates and graduate students are in for a treat with year-round free admission to the National Museum of African American Music. Mark your calendars for "A Night of Eclectic Soul" on Saturday, Sept. 30. RSVP now for this enriching experience and get ready for an evening of diverse and soulful performances by Briana Micah, Palomino, Roz Malone and Lucki Price. Check out the NMAAM calendar for more upcoming events.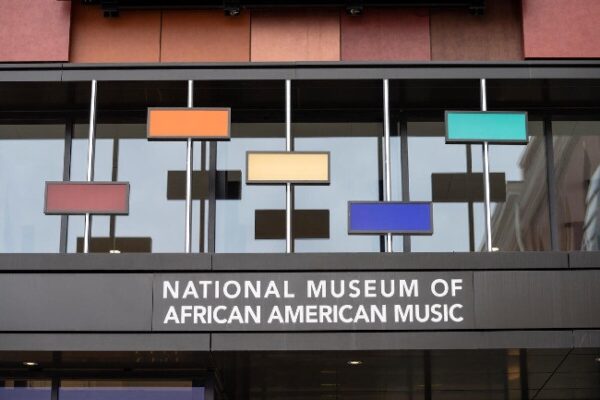 Musicians Corner at Centennial Park
Check out Musicians Corner, a free concert series that shines a spotlight on Nashville's diverse musical landscape. On Sept. 29, enjoy performances from artists Josie Dunne, Gramps Morgan, The Explorers Club, VEAUX and YSA. On Sept. 30, explore the "fall market" and hear music from Jessie Baylin, Striking Matches, Gustavo Moradel, Larysa Jaye and Sonja Hopkins. While you're at Centennial Park, visit The Role of a Replica exhibit at the Parthenon.
54th Annual Nashville Film Festival
This weeklong celebration of film, music and culture takes place Sept. 28–Oct. 4 at several of Nashville's premier arts venues. Get ready for premium in-person screenings, interactive audiences, after-parties, live music performances and insightful panels and workshops. Vanderbilt is providing two of the festival's venues, Rothschild Blackbox Theater and Sarratt Cinema, and offering 20 percent off tickets for Vanderbilt students with code 2023VANDERBILT. It's a cinematic extravaganza you won't want to miss.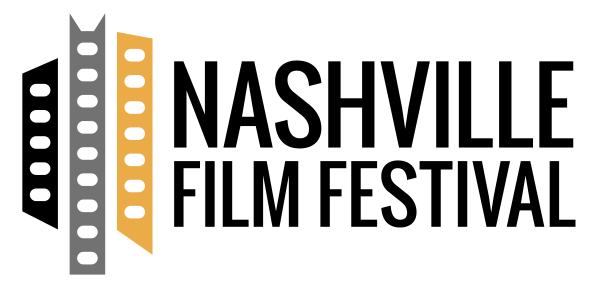 ArtVille
This visual arts festival showcases public art installations, contemporary art and immersive experiences. Immerse yourself in Nashville's creative culture, hosted in the Wedgewood Houston Chestnut Hill neighborhood Sept. 29 through Oct. 1.
Nashville Shakespeare Festival
Experience Much Ado About Nothing performed with a blend of nostalgia and contemporary relevance at Academy Park in Franklin, Tennessee, Sept. 28–Oct. 1. This family-friendly treat is a must-see. Bring your own blanket or chairs for a free performance, or choose from upgraded from ticket packages for reserved seating and parking options.
Celebrate Nashville Cultural Festival
On Saturday, Oct. 7, Nashville Metro Parks presents the Celebrate Nashville Cultural Festival. This beloved free festival reflects the city's diverse population and offers unique opportunities for intercultural dialogue through music, dance and culinary delights. With multiple stages featuring performances, international food vendors, engaging children's activities, a dedicated teen area, a marketplace and much more, it's a celebration of what makes Nashville a great place to live—its rich cultural tapestry.
OZ Arts
Discover OZ Arts, a nonprofit contemporary and performing arts center in Nashville. On Oct. 5, OZ Arts is hosting Little Amal, a captivating 12-foot-tall puppet representing a refugee child from Syria, as a free performance in Centennial Park. The OZ Arts 2023–24 season promises a diverse array of must-see dance, music and theater performances.
Belmont-Hillsboro Neighborhood Home Tour
Save the date for Saturday, Oct. 7, as the annual Belmont-Hillsboro Home Tour takes you through various properties across the charming Belmont-Hillsboro neighborhood. This event offers a unique opportunity to explore the historic homes of Nashville, many of which are listed on the National Register of Historic Places. Stroll along the sidewalks and admire the early 20th-century bungalows, foursquares and Tudor-style homes that grace this neighborhood. Tickets are $20 per person, making it an affordable and enriching experience for history and architecture enthusiasts alike.
Vanderbilt Dyer Observatory: Live Solar Eclipse Viewing
Don't miss the opportunity to witness a celestial wonder! On Saturday, Oct. 14, from 10:30 a.m. to 1:30 p.m., visit the Vanderbilt Dyer Observatory for a Live Solar Eclipse Viewing. Safely observe the partial solar eclipse on the Dyer grounds in the company of knowledgeable staff and astronomers. Eclipse glasses and essential information will be available on site, ensuring a safe and awe-inspiring experience of this rare astronomical event. Free tickets are available starting Sept. 29 at noon.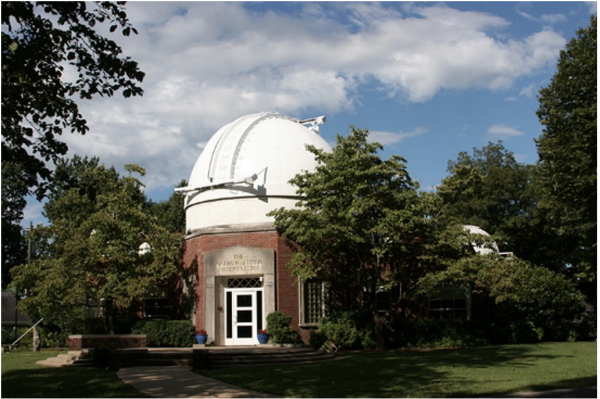 Southern Festival of Books: A Celebration of the Written Word
One of the oldest literary festivals in the country, this event welcomes hundreds of authors and thousands of visitors to downtown Nashville. Enjoy performance stages, food trucks, publishers, booksellers and more— it's all free. It takes place Oct. 21 and 22 at the Bicentennial Capitol Mall, Tennessee State Museum and Tennessee State Library. Learn about opportunities to represent Vanderbilt as a volunteer.
Nashville Public Library
Explore the offerings of the Nashville Public Library, including special event series "Then and Now: The History of Minority Communities in Nashville," presented by Vanderbilt University. On Wednesday evening, Nov. 1, visit the Main Library for a panel discussion on the history and impact of Nashville's Jewish Community. This is the third in a series of six events moderated by Dr. André L. Churchwell, senior advisor on inclusion and community outreach at Vanderbilt University.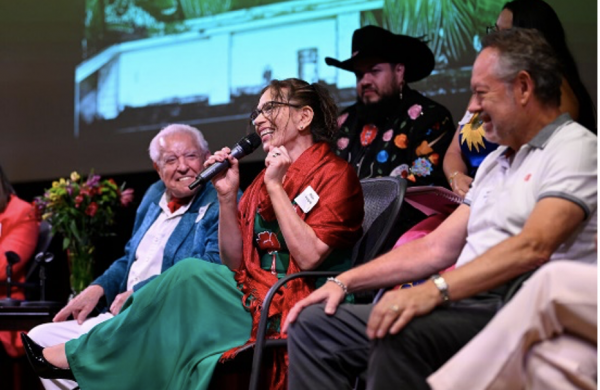 Tennessee Performing Arts Center
Attend a TPAC "Extended LookIN" preshow event on Nov. 2 for the Nashville Opera's The Man Who Mistook His Wife for a Hat. This opera is based on the popular neurological research of Dr. Oliver Sacks. Engage in a preshow discussion led by Artistic Director John Hoomes and the director of the Vanderbilt Brain Institute, Dr. Lisa Monteggia. Dinner is provided. Registration information will be posted soon. Visit TPAC.org to reserve your spot in early October and explore more of TPAC's upcoming events.
This school year, immerse yourself in the vibrant Nashville community. There's something for everyone, so take advantage of these fantastic opportunities.