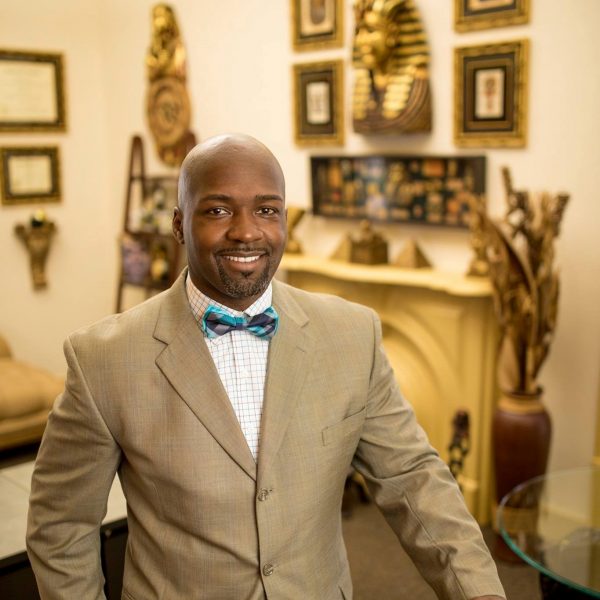 Rosevelt Noble has been named associate dean of students for equity, diversity and inclusion. Noble transitions into this role on Sept. 25 as he steps down from six years of service as director of the Bishop Joseph Johnson Black Cultural Center.  
"I will forever cherish my years as the director of the BCC, and I'm extremely optimistic about the work we can accomplish with the new organizational structure to help all of our students find community and a sense of belonging at Vanderbilt," Noble said.  
As associate dean of students for equity, diversity and inclusion, Noble will provide strategic leadership for all equity, diversity and inclusion matters and initiatives in the Student Affairs division. He also will oversee the university's identity centers, including the BCC, Center for Spiritual and Religious Life, K.C. Potter Center for LGBTQI Life, Margaret Cuninggim Women's Center and the Student Center for Social Justice and Identity.  
Originally from Kankakee, Illinois, Noble attended Vanderbilt University as a student from 1994 through 2003. In 1997, he completed a bachelor of science degree with a double major in sociology and human and organizational development. In 2003, Noble earned a Ph.D. in sociology at Vanderbilt with a dissertation titled "Race Matters: Black Rage in the American Prison System." A scholar of the American criminal justice system, his research and teaching focus on racial disparities in the criminal justice system, policing and prison violence. He is a strong advocate for racial and social justice, as indicated by his board appointments with the ACLU of Tennessee, the Nashville Community Bail Fund and the Tennessee Innocence Project. 
"We are grateful to have Rosevelt in Student Affairs and are excited to have him joining our leadership team," Vice Provost for Student Affairs and Dean of Students G.L. Black said. "He has a deep commitment to fostering a more inclusive and equitable campus environment and has extensive experience engaging in this work at Vanderbilt."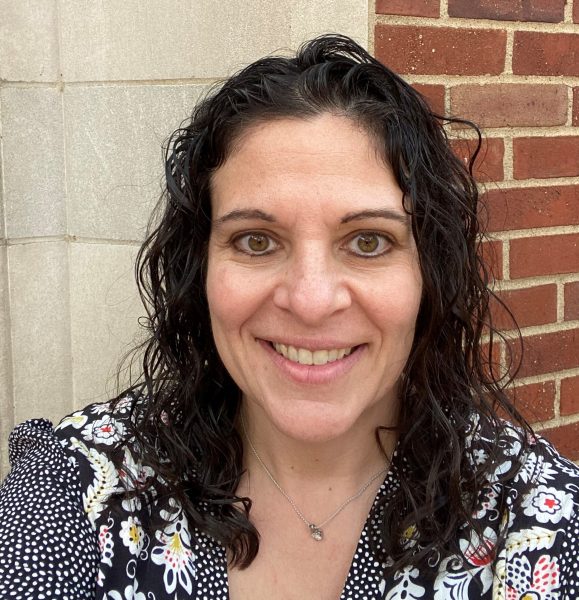 Sophia Chaknis, a seasoned housing professional with more than 20 years of experience, joined Student Affairs as the associate dean of students for housing and residential experience on July 5.  
Chaknis will provide strategic leadership for Student Affairs and all areas of Housing and Residential Experience, including Housing Assignments and Operations, Housing Facilities and Security Systems, and Residential Experience.  
Chaknis comes to Vanderbilt from the University of Chicago, where she served as the deputy dean of students and chief of staff and, before that, the executive director of housing and residence life and director of college housing. While at University of Chicago, Chaknis led the successful merger of new operational units and worked closely with campus partners to lead the construction of a new residential commons. 
"Developing and sustaining campus-wide partnerships has always been at the core of my work, and I am looking forward to developing strong partnerships at Vanderbilt to support the intersecting needs of our students," Chaknis said. 
Chaknis also served in various housing roles at Harvard University, including as the director of residential programs and operations. Chaknis earned a B.A. from the University of Florida, an M.A. from Florida State University and an M.Ed. in higher education administration from Salem State University.  
"We are proud to welcome Sophia Chaknis to Student Affairs," Black said. "She has extensive experience in housing and demonstrated leadership in areas ranging from operations to facilities and student life, and I look forward to working with her to lead Housing and Residential Experience into a new era."  
Noble and Chaknis join Neil Jamerson, associate dean of students for community standards and student support, and Traci Ray, associate dean of students for student engagement and leadership, as well as Mary Helen Davidson, chief administrative officer, and Lauren Kysar and Ashley Thompson, chief business officers, on the Student Affairs leadership team.   
The changes are part of Vanderbilt's commitment to creating a culture of belonging on campus. Earlier this year, the university launched the "You at VU" web portal to help the community find resources to bolster their sense of belonging and nurture their growth. The You at VU portal is a one-stop spot where students, staff, postdocs and faculty can find ways to connect with others, engage across campus and discover well-being support and resources. Campaigns throughout the year will focus on building a sense of belonging and supporting individuals' well-being. These will build on the progress the university has made over the past year, including the expansion of affinity groups for employees, evaluation of opportunities for students to connect with organizations on campus and the search for a vice chancellor for people, culture and belonging.