Following a committee-led search, Provost and Vice Chancellor for Academic Affairs C. Cybele Raver has named Kelly Goldsmith the faculty director of the Ingram Scholars Program and Leigh Z. Gilchrist the program's inaugural associate faculty director. 
"Kelly's and Leigh's extensive experience and commitment to community service align perfectly with our program's mission to foster the development of young leaders dedicated to addressing critical societal issues," Raver said. "The Ingram Scholars Program will continue to make a lasting impact in both the lives of our students and the communities they serve." 
The Ingram Scholarship, one of Vanderbilt's three signature merit-based scholarships for undergraduates, provides recipients with full tuition, all required fees and the value of on-campus housing each year. The highly selective program also grants a summer stipend to carry out an Immersion Vanderbilt service-learning project.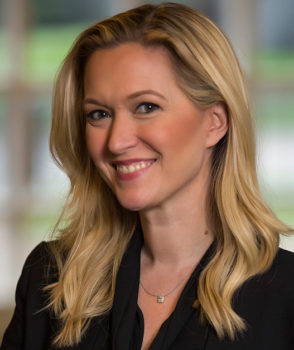 Goldsmith is the E. Bronson Ingram Professor and professor of marketing at the Owen Graduate School of Management. She received her bachelor's in sociology from Duke University and her Ph.D. in marketing from Yale University before joining Vanderbilt in 2017 after several years at the Kellogg School of Management at Northwestern University. An advocate and leader in community service in Nashville, Goldsmith serves on two nonprofit boards, TedXNashville and Girl Scouts of Middle Tennessee, and was selected for a coveted spot in the Leadership Nashville program, in which she was part of the Class of 2022. 
"The work that the Ingram family has done and continues to do to support scholarship and growth at Vanderbilt, in Nashville and beyond is truly incredible," Goldsmith said. "I am inspired by how the Ingram family continues to live those values to this day, and I am grateful and humbled by the opportunity to help some of Vanderbilt's most accomplished young scholars learn the importance of those values." 
In her new role as faculty director of the Ingram Scholars Program, Goldsmith will lead the program's vision, oversee all areas of operation and engage with the Ingram Scholar alumni network and the Ingram family. She will report to Vice Provost for Undergraduate Education Tiffiny Tung. 
Gilchrist, associate professor of the practice of human and organizational development and director of undergraduate studies in HOD at Vanderbilt Peabody College, will serve as the first associate faculty director of the Ingram Scholars Program, supporting Goldsmith and the program's activities, including the development of seminars, workshops and events.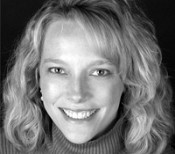 Gilchrist has worked closely with the program since 2012 as a faculty adviser, collaborating with the three preceding faculty directors to effectively implement the program's mission through the lenses of philanthropy, service, community, entrepreneurship and advocacy. 
"It's been a privilege to be involved with the Ingram Scholars Program for the last 10 years," Gilchrist said. "I am excited to work alongside Kelly Goldsmith and our talented team to foster student learning, encourage personal and professional development, and strengthen approaches to complex problem- solving with the scholars."  
"This is an incredible leadership team, and I am so pleased that the Ingram Scholars, alumni, advisers and the greater Vanderbilt and Nashville communities will benefit from their wise, compassionate and ambitious leadership," Tung said.  
Goldsmith and Gilchrist will begin their new positions on Jan. 1, 2024, as current Ingram Scholars Program faculty director Brian L. Heuser, professor of the practice in the Department of Leadership, Policy and Organizations at Peabody College, concludes his two terms of service and returns to his full-time faculty role. 
"I am tremendously pleased that Vanderbilt has chosen such thoughtful and successful academic leaders to head up the Ingram Scholars Program," Heuser said. "Our scholars and alums should have every confidence that Professors Goldsmith and Gilchrist will build on our many accomplishments and take the program to even greater heights in the future." 
The Ingram Scholars Program was founded in 1993 by E. Bronson Ingram, chairman of the Vanderbilt University Board of Trust from 1991 until his death in 1995. For more information about the program, visit the Ingram Scholars Program website.