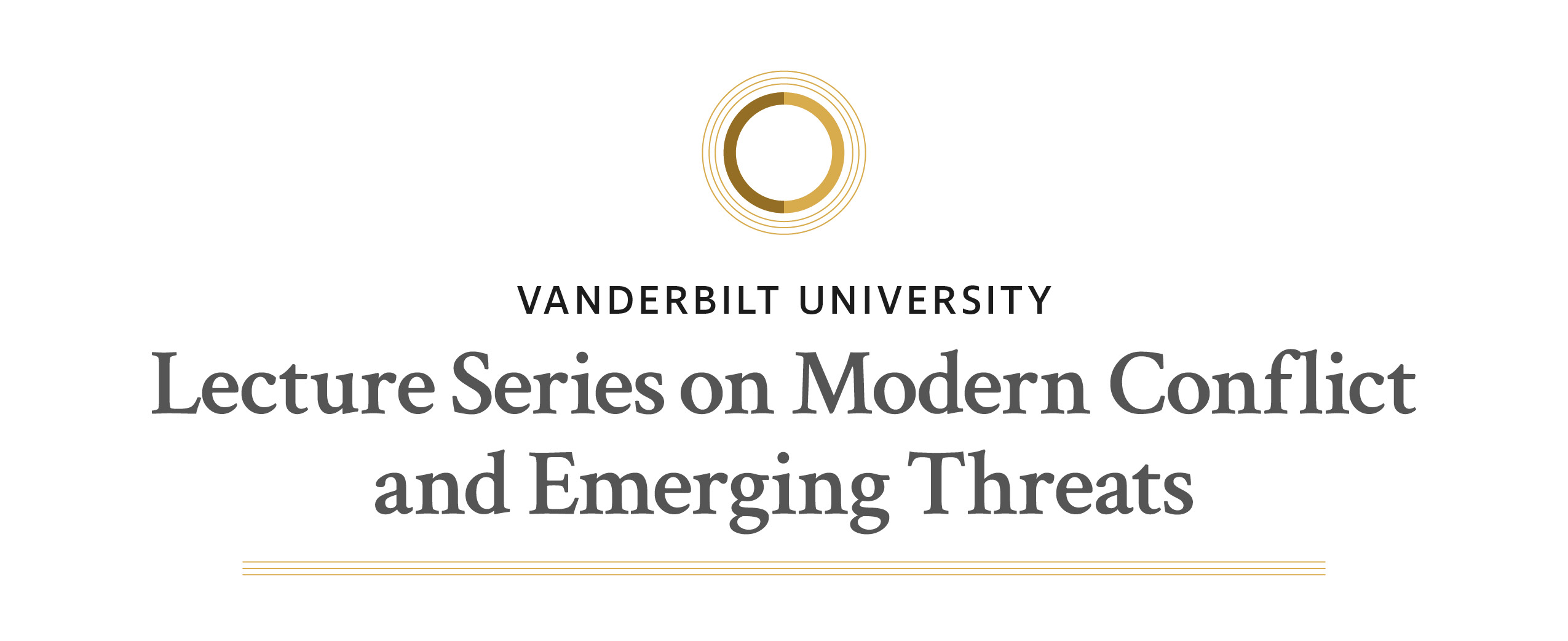 A new Vanderbilt University lecture series will put internationally recognized leaders and experts from the military and intelligence communities in front of Vanderbilt audiences to examine the subjects of cyber conflict, artificial intelligence, peer competition and emerging threats. The Lecture Series on Modern Conflict and Emerging Threats, launched by the Office of the Chancellor, complements the university's annual Summit on Modern Conflict and Emerging Threats and supports its aim to address pressing challenges by fostering dialogue and collaboration on some of the world's most complex national security topics. 
The series' inaugural virtual lecture will be Tuesday, Sept. 26, from 5:15 p.m. to 6:15 p.m. and will feature former U.S. Secretary of Defense Mark T. Esper. A conversation moderated by Chancellor Daniel Diermeier will follow Esper's address.  
"Elevating Vanderbilt's values of collaboration and civil discourse, and using our collective research, teaching and expertise to help produce global solutions to complex security challenges, are what we aspire to with the launch of this lecture series," Diermeier said. "With his remarkable record of service and deep understanding of today's threat landscape, Secretary Esper is an outstanding inaugural speaker for the series. I'm very much looking forward to the conversation with the Secretary and our community." 
Register to watch this lecture virtually on Sept. 26.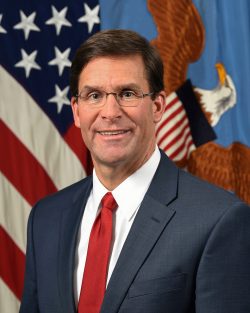 Esper became the United States' 27th secretary of defense in July 2019 after being confirmed 90–8 by the U.S. Senate. During his tenure, he led the department through unprecedented times: from conflict with Iran and an ongoing campaign in Afghanistan to the greatest civil unrest in decades and a once-in-a-century global pandemic. He implemented a new national defense strategy focused on China and Russia; prioritized international alliances and strengthening U.S. military capability and that of its foreign partners; established the Space Force; took measures to improve the nation's cyber capabilities; proposed a future force structure for the U.S. Navy; and launched novel warfighting and readiness concepts. 
In response to the coronavirus pandemic, Esper took steps to protect the health and safety of Department of Defense personnel and co-led Operation Warp Speed, the national effort to accelerate the development and distribution of vaccines. He also led important initiatives to improve diversity and merit in the DoD.  
Esper earned a bachelor's degree from West Point, a master's in public administration from Harvard University and a Ph.D. from George Washington University. He served as an infantry officer with the 101st Airborne Division during the 1990–91 Gulf War and later commanded an airborne rifle company in Europe that was part of a NATO readiness task force. Among his many military awards, he earned a Legion of Merit, Bronze Star and the Combat Infantryman's Badge. Esper retired from the Army in 2007 after 10 years on active duty and 11 years in the National Guard and Army Reserve. Before becoming defense secretary, he served as the 23rd secretary of the Army from November 2017 until June 2019. 
Esper is a partner and board member in the venture capital firm Red Cell Partners and serves on several private capital and public policy boards. He is the author of the New York Times bestselling memoir A Sacred Oath: Memoirs of a Secretary of Defense During Extraordinary Times. 
For questions or more information, email modernconflict@vanderbilt.edu or visit the Lecture Series on Modern Conflict and Emerging Threats website.