The Vanderbilt Alumni Association Board of Directors has announced its 2023 alumni award recipients. They will be honored during Reunion and Homecoming weekend Nov. 2–5.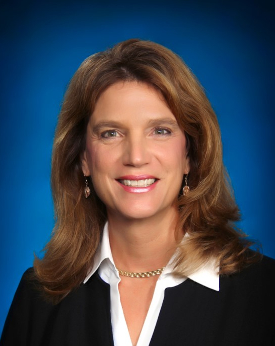 Cynthia "CJ" Warner, BE'80, is the Alumni Professional Achievement Award recipient. The award recognizes Vanderbilt alumni who have distinguished themselves through their professional accomplishments and whose contributions honor the legacy of excellence at Vanderbilt University.
Warner is president and CEO of Renewable Energy Group Inc., a leading provider of clean, low-carbon-intensity products and services. She is a seasoned executive with experience in traditional and renewable fuels. For more than 40 years, she has driven growth and improvements to deliver energy more safely, reliably and sustainably. Warner has held executive positions in operations, technology development, strategy, business development, and environment, health and safety. She has led operations globally for large refiners, including Andeavor and BP, as well as scale-up and development efforts in novel renewable energy technologies. Warner serves on the board of directors for Chevron and is lead independent director for Sempra Energy. She is also a member of the Columbia University Advisory Board for the Center for Global Energy Policy, the National Petroleum Council and the Vanderbilt University School of Engineering Academy of Distinguished Alumni.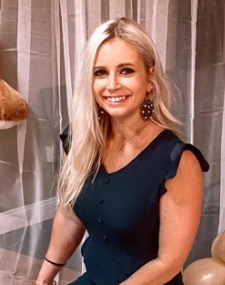 Erin Miller, MSN'19, has been selected to receive the Early Career Professional Achievement Award. The award recognizes alumni age 40 and under for their significant record of career achievement and promise for professional success.
Miller is a recognized leader in pediatric health care with expertise as a pediatric sexual assault nurse examiner. In her position at the Children's Advocacy Center of Southwest Florida, Miller helps children begin to heal and see their bodies as normal through careful, trauma-informed care while also collecting necessary forensic evidence. Her expertise as a pediatric SANE, child advocate and health care leader is recognized in more than 1,000 completed sexual assault exams and court testimony in more than 100 cases. She is a guest expert in the VEP-SANE program at Vanderbilt and serves on the program's advisory board. Recently, she entered a partnership with Vanderbilt to train pediatric SANE students at her agency. Miller's work has great potential to impact broader health care and policy well beyond her own agency as she works toward ensuring that all children experiencing sexual trauma receive the best possible care.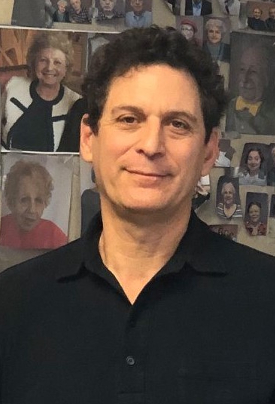 John Pregulman, BA'80, has been selected to receive the Service and Community Leadership Award. The award recognizes alumni who have distinguished themselves through service to their community, country or society.
Pregulman has spent the past five years taking photographs of Holocaust survivors. To date, he has photographed 1,467 survivors in dozens of cities across the U.S., as well as in Krakow, Poland; Prague; and Tokyo. In his Denver office, where he is managing partner of the real estate company Robmer Partners, the survivors' photos seem to watch over him. But it is Pregulman and his wife, Amy Israel Pregulman, who look out for these elders. They discovered through the photo project that up to 35 percent of the 100,000 Holocaust survivors in the U.S. live in poverty. The Pregulmans founded a nonprofit, KAVOD—Hebrew for "dignity"—to give emergency confidential financial assistance to survivors who are identified by Jewish family service offices across the country. So far, more than $21 million has been allocated to survivors for more than 70,000 emergencies. Through KAVOD and the photo project, they hope that Holocaust survivors will continue to be remembered.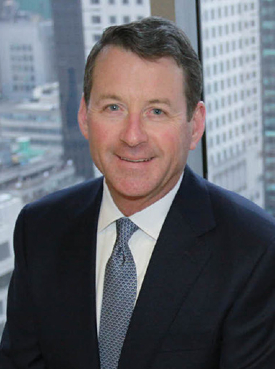 Frank Walter, BA'78, is being recognized with the inaugural Vanderbilt Way Award. The award recognizes alumni for outstanding recent volunteer service to Vanderbilt schools, alumni groups and other university areas and embodies the Dare to Grow motto—always growing together to fulfill our highest potential, in service to society and our vibrant global Vanderbilt community.
Walter has lived a life of service and is an ardent supporter of Vanderbilt. He has been deeply active in supporting the Vanderbilt Navy ROTC program as a leading volunteer, as well as the Kappa Sigma fraternity. He has also mentored students as a VUconnect career adviser and helped recruit the next generation of Commodores as a CoRPs alumni interviewer. Additional key volunteer roles include serving on the Alumni Association Board, in Reunion leadership, as the president of the Vanderbilt Navy ROTC Alumni Association, and on the Vanderbilt Real Estate Club advisory board. While at Vanderbilt, Walter was a Navy ROTC battalion commander, VUceptor and Kappa Sigma fraternity member. After graduation, he attended the U.S. Navy Supply Corps School and served on Adm. Hyman Rickover's staff in the Supply and Fiscal Section of the Naval Nuclear Propulsion Headquarters. He is the founding partner and president of Petrus Partners Ltd. in New York City.