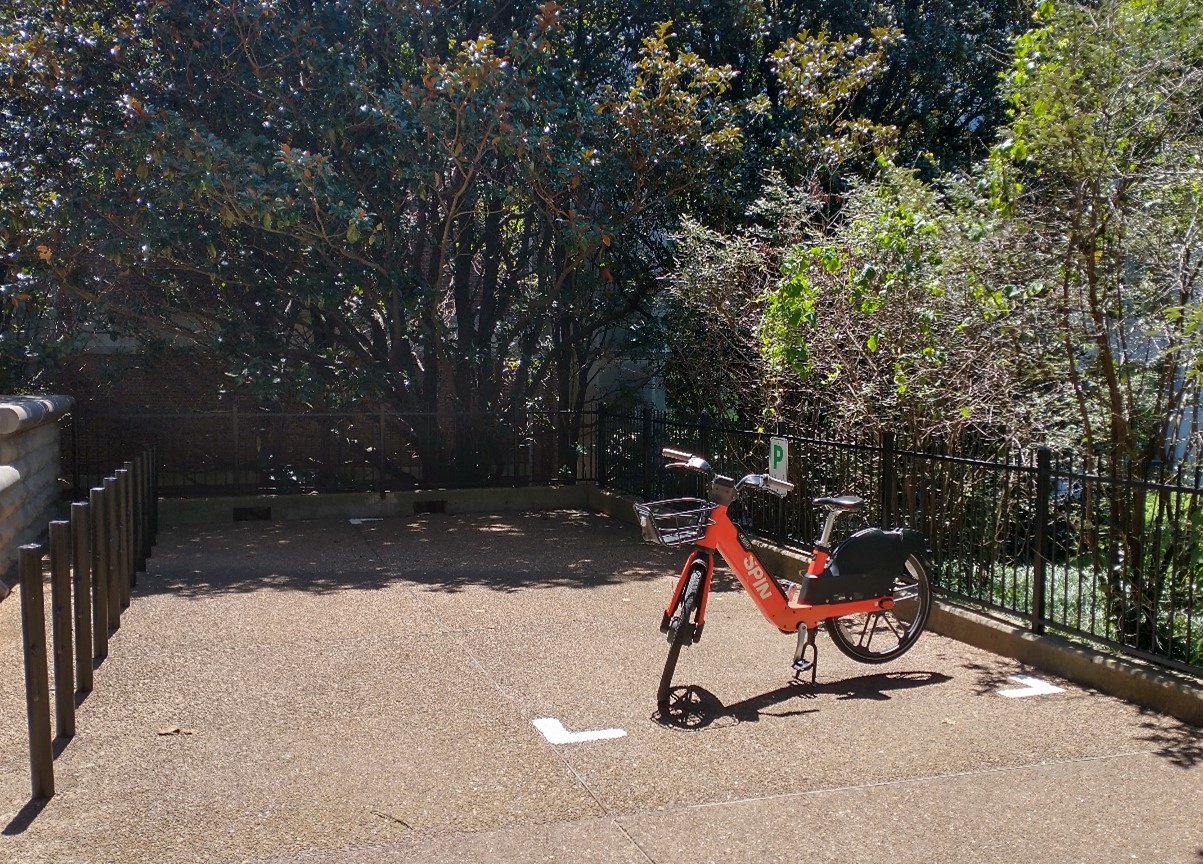 Vanderbilt University, in collaboration with Spin, launched a new dockless e-bike share pilot program on July 31, expanding Nashville's e-bike share program by adding nine designated e-bike parking locations to campus.  
The pilot program seeks to offer students, faculty and staff a convenient, on-campus transportation option, which aligns with MoveVU and FutureVU sustainability goals. The university will evaluate the program at the end of the 2023–24 academic year to inform any further plans for e-bike sharing on campus. 
How to use the dockless e-bikes: 
Download the

Spin app

and create an account

Link a credit or debit card to your account

Find a bike at one of the nine designated on-campus parking locations

Unlock the bike using the Spin app

Ride the bike to the closest designated parking site to your destination (using safe biking practices, including giving pedestrians right of way)

Lock the bike using the Spin app
End of Trip Parking:
Bikes

must be parked in designated parking areas

. These are shown in the Spin app. On-campus parking locations are also shown on the

bike share

page. 

 

On-campus parking locations are marked with signs and on-ground paint. Park bikes inside the white corner markings.

 

Bikes that are not parked in designated areas may incur parking penalties

.

 
More information about the dockless bike share pilot is available online. Questions about the program can be addressed to MoveVU@vanderbilt.edu.  
Report issues with a bike in the Spin app, by calling 1-888-262-5189 or by e-mailing support@spin.pm. 
About MoveVU
MoveVU is Vanderbilt's strategic transportation and mobility plan that falls under the FutureVU comprehensive campus planning efforts. It is a highly collaborative partnership between Vanderbilt's School of Engineering and the Office of Transportation & Mobility in the Division of Administration. The vision of MoveVU calls for a transformation in how the Vanderbilt community commutes to campus, with less reliance on single-occupancy vehicles and parking lots and a greater focus on sustainable commute modes and green spaces.